As we alluded to earlier…there seems to be something.....
If one Rangers man is representing the club well....
There is absolutely no doubt now that some Rangers....
Leon Balogun was no hero on Wednesday....
There's a lot of good news coming out of Ibrox these days.....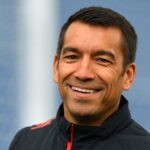 While our focus really now is on the long-term health.....
Rangers fans are under attack from trolls online.....