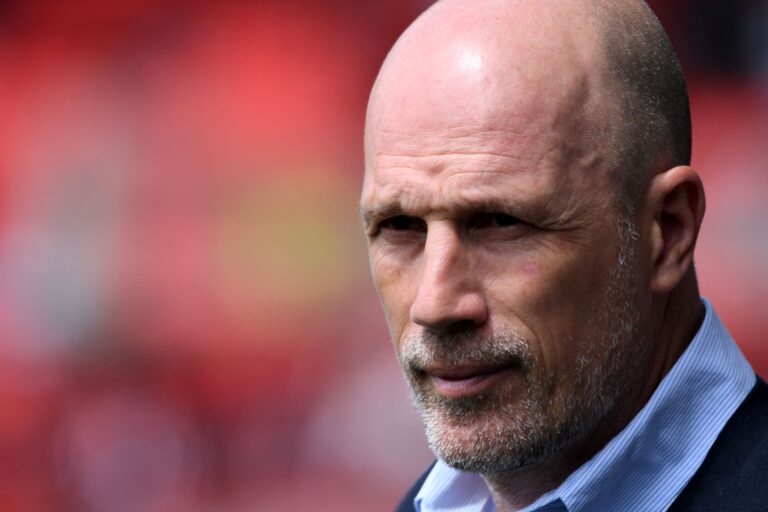 Rangers have reportedly spoken to three men about the managerial vacancy, while considering a fourth, and a fifth has made himself available.
The Ibrox side, licking our wounds following a harrowing evening in Cyprus, desperately need a new manager, the right manager, to come to Govan and sort this absolute shambles out.
Messyrs Bisgrove and Bennett have apparently opened up talks with Kevin Muscat and Frank Lampard – Muscat was said to be a zoom call, while Lampard met them face to face in London, so that's where we're apparently at there with those two, while Ibrox Noise favourite Philippe Clement flew to Glasgow and had a chat as well. So he's interested.
As for the other two?
Derek McInnes is said to be under 'serious consideration' while there's a new hat in the ring – ex-Eintracht manager, yes, 'that one', Oliver Glasner, who wants the job.
So the guy whose side tore our dreams apart last year now wants to work for us and save us. There's definitely some irony in that, if it's true.
As we know, Pascal Jansen is out of the equation thank goodness, and the Graham Potter talk has definitely receded.
So, it now looks down to Lampard, Muscat, Clement, Glasner and McInnes.
One name stands out for Ibrox Noise, and we hope for others, and that's Belgium's Clement. Muscat, however, is the majority favourite. Every poll Ibrox Noise runs Muscat tops it by a distance. No one else gets a look in.
But then, fans don't generally get it right, do they?
Ibrox Noise was miles wrong with The Mick, but miles right with GVB. So we'll accept the 'hit and miss' nature of picking a manager.
The search goes on.