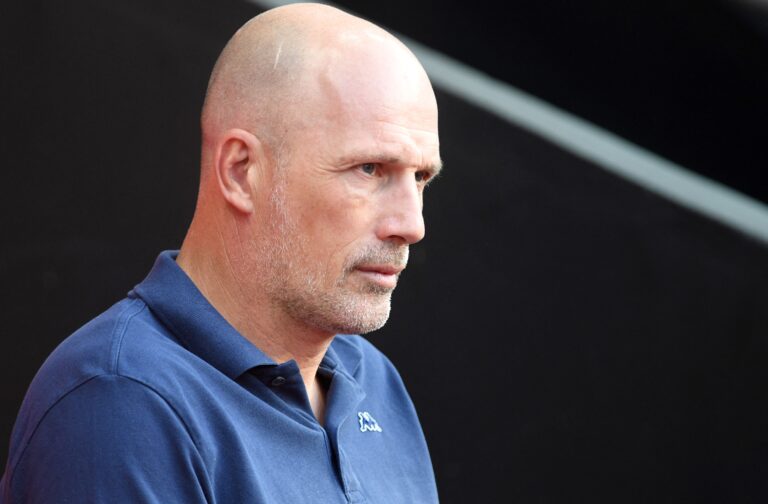 It's taken a while, but the emergence of Belgian Philippe Clement's name is the first to actually inspire Ibrox Noise as potential new Rangers manager.
While we like Kevin Muscat's 'knows Rangers and the SPL' credentials, he's not an overwhelming favourite of supporters, with less than half polled preferring him.
Which is a decent number, around 48%, but Ibrox Noise has never quite been completely sold on him, and Philippe Clement's name popping up as an alternative is a name we actually do like.
He is only 49, so not the most experienced in terms of age, but as a winning manager? He's been preparing for the role of manager since 2011 in coaching, then in 2017 got the gig full time at Genk, where one year later he'd won the Jupiler League Pro, taking it from Brugge.
Following year? He won it again, Brugge having nicked him FROM Genk, and he won it again with them the season later. He then won the national cup with them in 21.
So this is absolutely a winner, even if he's not been in the gig for decades.
Even his 'fail' at Monaco was a success. A solid 51% win ratio in a league as tough as Ligue 1 and he only just missed out on a European spot.
But it's that winning in Belgium that we like – he just DID it. He won the title three times in a row with two different clubs, and the national cup – this is a guy who can take clubs who expect to win, and win for them in strong leagues.
He even did it with Monaco for half a season.
But his record in European competitions? Not bad. He's had 19 Champions League appearances, win record with unfancied Brugge was 3 of 18, not great, but 6 draws too and it laid the groundwork for what they did last season. In Europa League it's 7 wins of 21, 7 draws.
His Champions League record is very similar (fractionally better) to what Rangers were like under Walter, overall, especially in his second spell.
In short, this guy is stronger as a manager than Giovanni van Bronkhorst was when we signed him, and has a better record both domestically and Europe wise.
He's by far the strongest of those we're said to be looking at, and Ibrox Noise will, tentatively, throw our hat in that ring and say we'd favour him the most, with a hint of caution.
We have a lot more chewing on this one to do, and he absolutely doesn't fulfil the 'Rangers man' cred we want, which is why we'd want some Rangers men in his backroom staff for sure.
But this one looks promising.
If we want a winner, Clement is a real possibility.