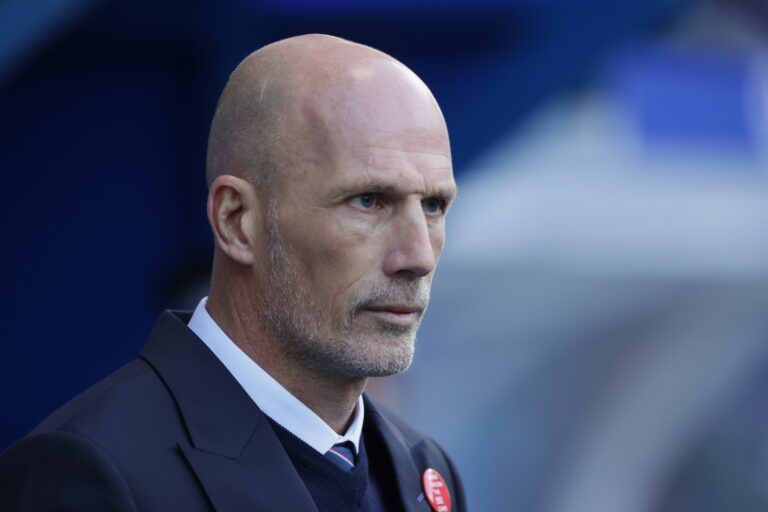 Sources suggest Philippe Clement seeks at least four new signings in January, with the new manager well aware the current squad falls well short of accepted standards and the boss wanting to make changes.
Naturally, Clement himself will not be taking heavy part in the recruitment process, but will endorse or reject the players brought to his attention by way of the scouting department, headed for now as it is by John Park.
Clement is getting more and more in tune with what he requires in this squad, although the key question is if he wishes at least four new players, in what position does he seek them, and who does he believe is already not measuring up.
Ibrox Noise takes a look at some of the players who have performed least well under Clement:
Cyriel Dessers is a big one. This signing, as much as Ibrox Noise has actually defended him more than other groups have, isn't working out at all. We're into November, give or take, and he hasn't taken much to Scottish football and only looks worse when we compare him with the man he replaced at around 3 times the price in Antonio Colak.
Sam Lammers is another one who has been abysmal – Clement is eager to give a clean sheet to the squad, but he will know the Dutch forward has been ghastly.
James Tavernier has been a mixed bag – dreadfully poor in Prague, he redeemed himself in part v Hearts by essentially winning the match, but Clement will know there's been big holes in his armoury.
And Connor Goldson has been at best inauspicious and at worst poor, failing to thrive much since Clement arrived, especially nearly causing that fatal goal in Prague. This is what Clement calls 'stupid' defending.
Increasingly, these four stand out as probably the weakest links of the players Clement has been picking to start, but it doesn't mean the end for them – what it means is all four need to find some consistent form to impress Clement going into January, because while he wants four new players minimum, he's also been clear the squad is too small.
So he wants to bulk it up where he can.
But January is set to be rather busy indeed.