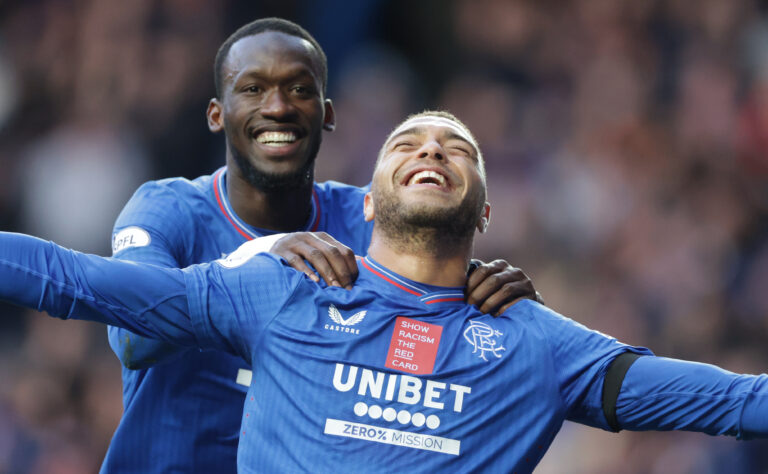 So, guess what. No, guess. No clues, just have a guess.
Well… it turns out Michael Beale's summer signings weren't in fact the absolute disaster we all thought they were, and in fact are starting to become, in places, value.
Jack Butland has been a roaring success – a free addition, he's been for many the best summer addition.
But Leon Balogun isn't a fail. Just because he's barely been picked when fit then got an injury doesn't mean he's been bad. Far from it. He's been great when he's played.
Then there's Jose Cifuentes. He's not quite settled in, but his passing has been stellar, and he's strong on the ball. Just needs to learn the country and the team better.
Then there's Abdallah Sima. We all thought this was a shambles, but he's actually settled in and developed very nicely thank you, and we're starting to see glimpses of why Brighton invested big money in him.
Then Danilo. Sure, he's not quite repaid his transfer fee, but that's two goals in his last three appearances, a grand total of 74 minutes. That's a goal per 37 minutes lately. Not actually that bad all of a sudden, right?
That's five players who have possibly not bombed.
Dujon Sterling just hasn't been used, but on his brief outings he's actually been decent, when at RB. In fact, more than decent.
Kieran Dowell has added little, not much more than chafe for the squad in truth.
And the two that get all the attention and make the window look like a total shambles, Sam Lammers and Cyriel Dessers.
Even Dessers, despite being far from great, has not been an abject fail. 4 goals and 3 assists in 18 appearances. Not value for money, no, but not a total and utter shambles, although miles below the value for money of Colak at just £1.5M.
Lammers yes – unfortunately this is the utter dud who has managed a goal and an assist in a ridiculous 19 appearances. £3M invested in this absolutely terrible player who last had form 5 years ago.
What else did we expect from his CV.
But when you break it down objectively, 9 players total, and really, only one to 4 complete fails, depending on your point of view.
Danilo is starting to sing, Cifuentes is yet to get a chance to show what he can truly do, ditto Sterling, and Butland has been great. Sima hitting form.
Maybe the summer window wasn't as shocking as we felt, but that said, the squad as a whole is still miles below where we need to be.