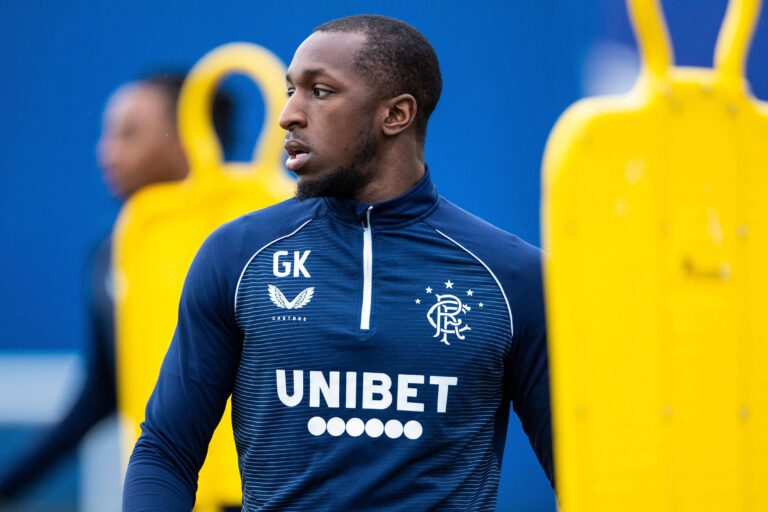 We don't know just how accurate the Glen Kamara story actually is, because it originated from serially-wrong 90mins, who, to the best of our knowledge, have never got a single Rangers transfer exclusive right.
Indeed, a Mr Graeme Bailey is 90% responsible for that site's repeated Glen Kamara rumours – first it was Arsenal, then Newcastle, then West Ham, then Watford, Brighton, then Galatasaray, then it was Salernitana, now it's Nice. We don't know who he is, albeit he's verified on Twitter, but given his track record for Rangers, which has been going on since June last year as far as we can see, we don't put too much traction in this story either.
Rangers are great for clickbait, let's be honest. The club's name generates a lot of traffic, and fatuous rumours can just be glued into our title and you've got a hit.
And 90mins, like most of these sites, rely on advertising revenue.
And we won't lie and say our partners don't help us pay the bills either, someone's got to the keep the lights on around here.
But we will never bring you an exclusive transfer story unless it is 100% true. And on the rare occasions we're wrong, we hold our hands up.
Kamara?
We have no idea if Mr Bailey is just using the Finland star for clicks for the best part of a full year, or if there really is genuine interest, but his story has gone viral and national press have gone with it.
But he's done this story multiple times before with Glen, just attaching a different club each time.
For his own worth, Kamara has gone on record as eager to find a new club, which is fair enough.
And if there is a deal to be done, we'd like it done soon.
We're just not sure if the current story swirling the airwaves is even a hint of correct.