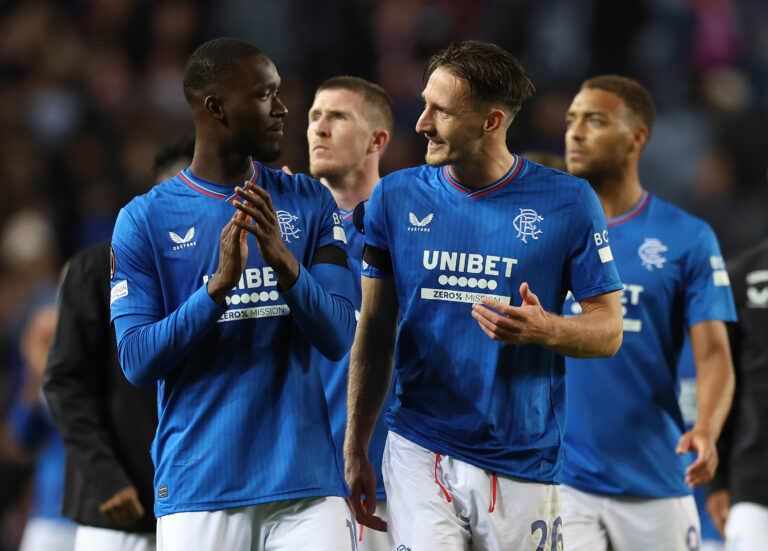 Rangers fans are still in the throes of digesting Monday's news, which finally laid to rest the uncertainty over the managerial appointment and settled on Belgium's Philippe Clement, and one of the many, many questions supporters are pondering is 'how does he get this shambles of a squad playing like a team'.
And our answer, as is so cliché and predictable, is 'Walter Smith'.
Now, not comparing the two bosses, never ever, and no one replaces nor will come close to the Great Man, but the impact he made on Paul Le Guen's absolutely risible squad in 2007 showed that even a turd can actually be polished, if you have the right materials.
PLG made a pig's ear of his summer recruitment, and yet Walter came in, made a few signings and turned that ramshackle mess into Scotland's best team overnight.
Ok, PC won't have that recruitment luxury, but he can certainly make some changes to the squad based on the fringes, and that precedent shows that one man CAN make a silk purse from a sow's ear. The right man, of course, and hopefully PC is that right man.
See, Rangers' squad, while imbalanced, poorly-constructed, and suffering injuries galore, isn't as bad as The Mick made it look.
While a lot of the summer signings were questionable at best, it is amazing the effect one man can have, just like Giovanni van Bronckhorst did last November year and even the new manager bounce of Beale himself.
But Clement is a different level to both. He is a truly top manager, and while he might not have a Walter-esque instant impact, he will definitely have a positive one.
This squad is not a catastrophe. A few tweaks by a man who knows football, and a bit of counselling to the underperformers and we could see a lot more out of it.
Butland, Balogun, Souttar, Ridvan, Cifuentes, Raskin, Cantwell, Lawrence, Matondo, Sima – these are already some good performers to say the least. Add the underperformers in there, given a big boost, and hey presto, you've got an improvement already.
The Mick tried a stupid system which made no sense, and misused the players he had. Clement will not do that and will get infinitely more from this badly-compiled squad.
One man can make a big difference, don't write off this bunch of duds just yet.