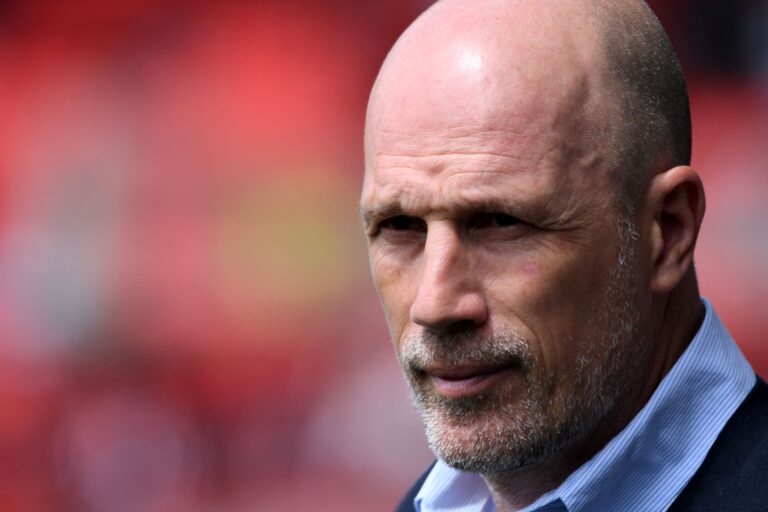 Rangers' managerial hunt got chaotic on Monday with all sorts of names flying around, and Ibrox Noise does our best to sift through the madness and bring you all the news and latest in a (hopefully) manageable chunk.
So, there are around about 5 or 6 main names flowing through the press. Those are Kevin Muscat, Philippe Clement, Pascal Jansen, Oliver Glasner, and Scott Parker. And with his sacking at Birmingham this morning, John Eustace.
Let's try to go through what's happening here:
First of all, managers have been and many have been interviewed – Frank Lampard, in particular, was rejected when Graeme Souness advised the board he was absolutely not the right fit for the club at this time.
But the other 6 are inspiring some fans and terrifying others.
Kevin Muscat has effectively ruled himself out, after committing to Marinos till December. He is 100% committed to delivering them the title this season, with the campaign set for another 6+ weeks. Rangers cannot be without a manager for that long, so the Australian might be still in the betting making the bookies a fortune, but he's no longer viable. There was a zoom call with him some days ago.
Philippe Clement has to choose between Rangers and that Saudi mob, with his having rejected the Middle East already this year. He's a strong candidate but has to decide what's best for himself and his family. He met the board, and Graeme Souness, in the UK recently – some doubt over whether it was in London or Glasgow.
Pascal Jansen doesn't want to leave AZ – they have a campaign underway in Holland and the Conference League and they're flying high. He ruled out Rangers recently himself. Didn't engage discussion.
Oliver Glasner instructed his agent to inform Rangers he's interested. He is a good enough manager we suppose, and his Eintracht were staggering in 21/22 and 22/23, but only in Europe. Domestically they were and are also-rans and he's been a free agent since. We're unaware of any chat the board have had with him.
And lastly the one to surface in the past few days, Scott Parker. He is as big a BS'r as Mickey Beale, and we don't want him anywhere near Rangers. Thankfully, our understanding is the board isn't interested and no discussion has engaged with him.
The John Eustace angle is there too now, he's had a falling out with Birmingham's board and they sacked him. We won't want any more Championship managers thank you very much. Lots of fans putting 2+2 together and getting 5 on that one.
So long story short the one the board appears the most interested in is Clement, but both sides have a decision to make on it.
The other five are not dead and buried, well, not entirely in all cases, but that seems to be the state of play for now. We're not aware of any board interest in Derek McInnes.