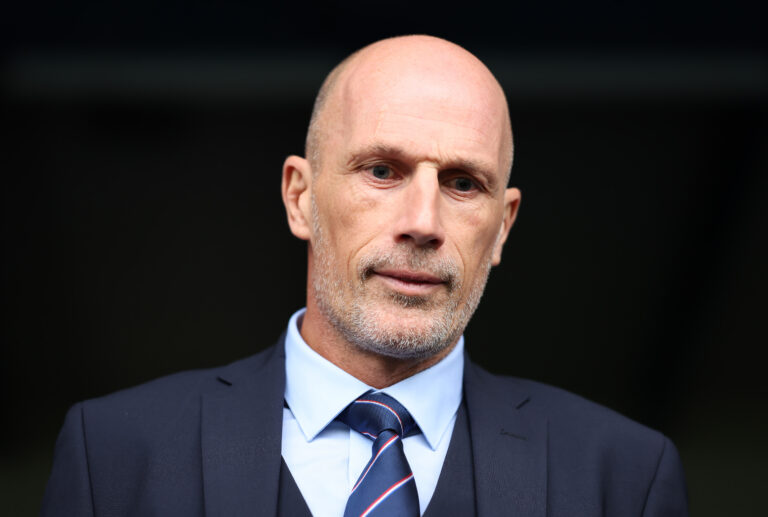 There's been a bit of talk about James Tavernier as Rangers captain lately, with new manager Philippe Clement confirming that for now there is no reason to change the captaincy.
This has spawned a bit of reaction, with some fans saying 'first mistake' and others saying 'rightly so'.
Truth?
It's somewhere in the middle.
Philippe Clement has come in as a fresh outsider to our club, and ripping up all the furniture immediately is both impractical and impossible. Changing the captaincy immediately would be ill-advised because while Tavernier's armband divides the fans, Clement is as yet still new to the climate.
In short, he doesn't know how some fans feel and a captaincy generally only gets changed if a new manager has very good reason to do so.
In Tavernier's case, Steven Gerrard simply kept the status quo, himself also not having any reason to change the temporary armband from Tav to anyone else back in 2018.
Furthermore, Clement has stated clearly that he isn't going to make sweeping changes just yet, that he needs a bit of time to assess things and see where they are.
And if he then turns round and changes the captaincy immediately, obviously that's not true to his word, and if there's one thing this manager seems, it's sincere.
In short, he needs some time to get the Ibrox lay of the land. The only way he knows what doesn't work is by trying it, and as Ibrox Noise has said, he is a clean slate, a 'white paper', as the new manager put it, and all flaws, mistakes, and history is now wiped clean under this boss.
Everyone gets a fresh start, and that includes Tavernier.
So, we support the manager, in everything he does. If in time he sees Tav isn't the right man to lead the team, we're sure he'll consider a change.
He knows what he's doing, but he needs a bit of time to implement it.