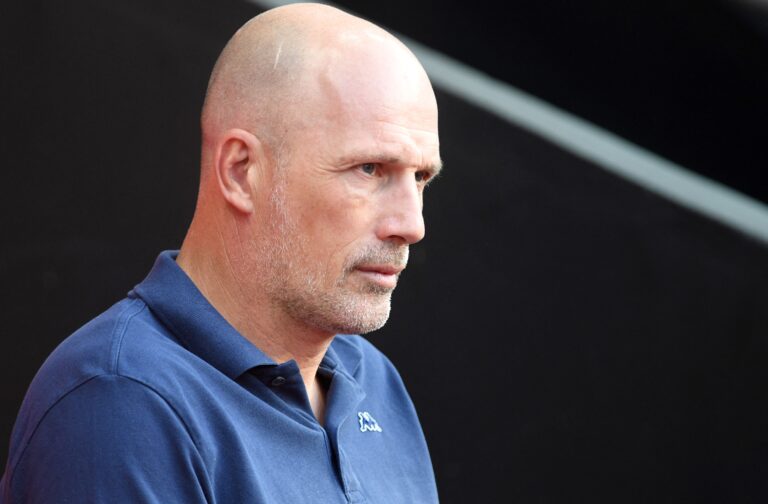 Kevin Muscat is no longer the fan favourite for Rangers' vacant managerial position, after Belgium's Philippe Clement overtook the Australian.
In an Ibrox Noise poll, ongoing at the time of writing, the former Jupiler League Pro winner, who is interesting a Saudi side or two, far exceeds the ex-Rangers man in popularity, with 836 votes of just over 1100 favouring him.
It marks a significant change in favour for Muscat, who has been the leading contender for the best part of the entire time since The Mick left Ibrox, frequently topping all polls we started and had seen – at earlier stages of this managerial hunt, the likes of Clement were bottom-feeding and not making an impression.
However, now there's been a big shift in fan favour – having previously overwhelmingly backed Muscat as new manager, he has lost a tonne of his popularity and the serial title winner in Belgium is now the favourite of what appears to be the main two contenders now.
Other names still in the ring are Derek McInnes, Oliver Glasner and Kjetil Knutsen but these are starting to look thinner in terms of likelihood with the Australian and Belgian now seemingly prime candidates.
There are claims from 'ITK' that Rangers do not have a shortlist, and it's probably true in that no one is ruled out at this point, aside Frank Lampard, of course, so options are being kept open.
But it appears from a fan point of view that the Belgian Clement is number one choice based on his winning CV and reputation and we'd suggest the board would be wise to listen to that.
The board listened for Gio, and got the right man, before screwing it up for him, before then picking their own man in The Mick, and not listening to fans before he wrecked the club.
Fans do know what they're talking about, sometimes, and we'd recommend the board listens this time.