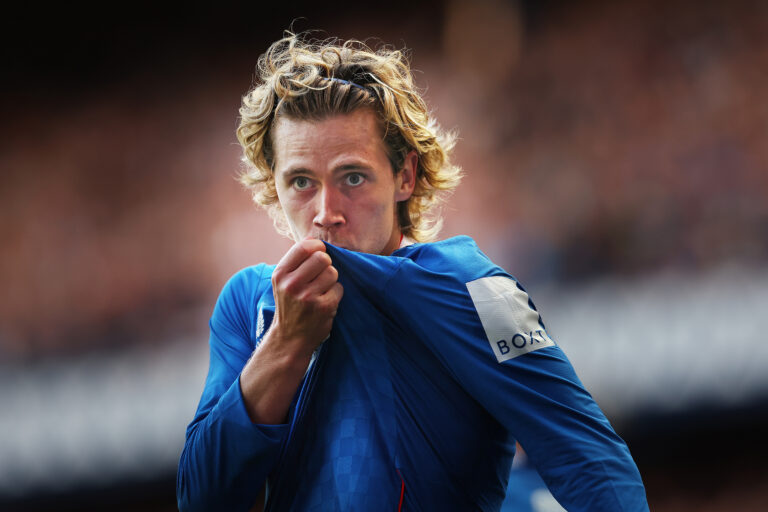 There's been a lot to digest for Rangers fans the past 48 hours, and we're trying to get through it all, but one thing we should say on a side note is we'd advise Todd Cantwell to leave the Mutton thing alone, completely.
Cantwell has a bee in his bonnet over what he sees as two-faced hypocrisy from a man who interviewed and praised him at Norwich, but now slags him off at Rangers.
Problem is Mutton doesn't work with logic – he is a pure, 100% troll, even in a 'professional' capacity on Sky.
You can't reason, bargain or rationally converse with him, because he is not interested in constructive debate, and unfortunately, Todd bit on his bait months ago and has been involved in a distracting tet-ta-tet with the man ever since.
He did a podcast interview with some group recently, possibly a Norwich supporter group, and discussed his ire with Mutton at length.
Unfortunately that's exactly what the man wants, and knows he's 'got' you.
We've stopped giving the ex-Celtic man attention on Ibrox Noise, because his content is worthless, but we do take more issue with our own man giving him the oxygen of publicity.
It's gaining Cantwell a bit of notoriety even among some of our own fans who want him to ditch social media entirely and just focus on football and Rangers.
And Cantwell loves Rangers, he loves the fans, and we love him, we just need him to focus on it better and dump the stupid war with Mutton.
Mutton is a troll, and he's winning the battle, per se – just let him have the 'win' and move on with your life – focus on what matters, not what an attention seeking twerp wants to troll you with.
It's better all round.