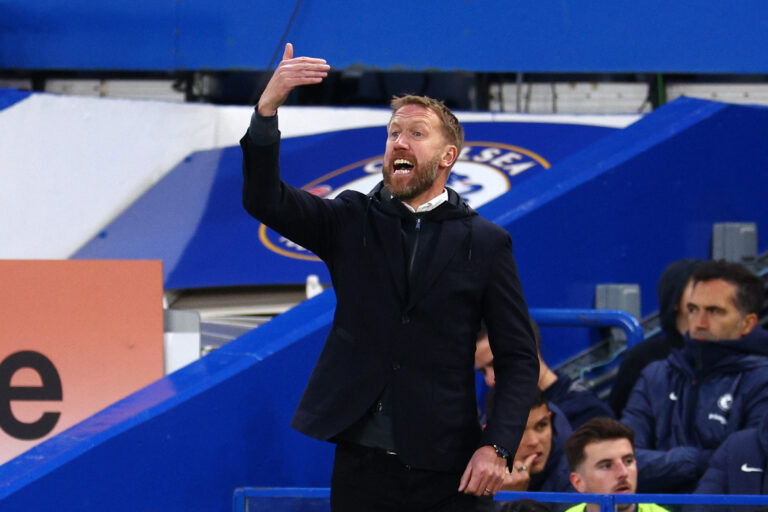 The Graham Potter story is absolutely growing legs the past few days – clickbait insider first claimed it, then the s*n took it, and now all the mainstream press are carrying the report that Graham Potter WAS approached for the Rangers job, but turned it down for two reasons.
Firstly, that he wasn't sure he was ready to return to management, having had a torrid time at shambolic Chelsea, and also turning down French giants Lyon recently.
Secondly though is the more intriguing reason – he wanted a Champions League team, or at least a club close to being one and Rangers didn't qualify.
Indeed we don't – we failed painfully this year, in a hark back to the similar miserable failure in the third round with Steven Gerrard v Malmo two years ago, and of course last season we were abysmally out of our depth, scoring just two goals in 6 matches and shipping 22.
It's no wonder Potter would want to avoid a club with the stain on our Champions League reputation that that campaign left us with.
But end of the day, it's Michael Beale's Rangers that failed to get to the group stage, with a complete hammering in Holland the root cause.
Potter is a talented manager, one of the best in the business, and Rangers would have secured a coveted name if the club could have secured him.
But he, apparently, just wasn't interested in Rangers because he wanted a top side.
There's no point going from the upwards trajectory of Ostersund, Brighton, then Chelsea, back down to a Europa League side that finishes second in their domestic table in a country which isn't exactly known for being a strong league in the first place.
Unfortunately, it appears Potter was just out of our league.