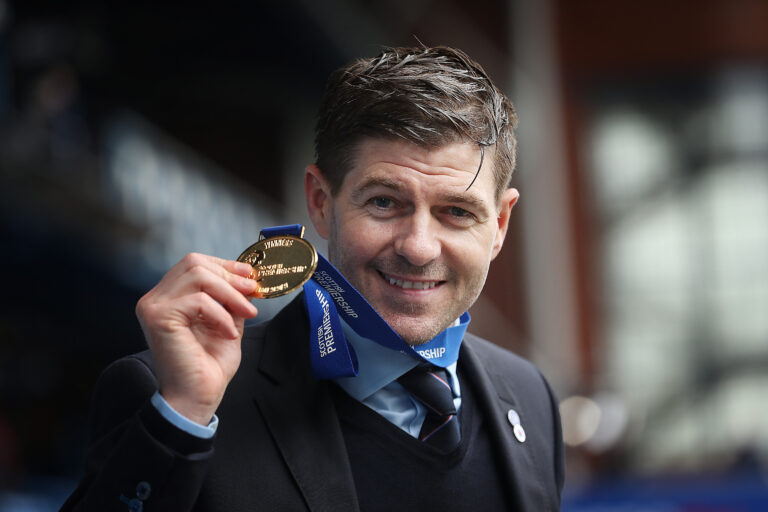 Steven Gerrard has finally admitted, at long last, the true reason he left, and it had nothing to do with his family.
Sure, like any family man he wanted to be closer to them, but he could have left at any point before last year for that and if there's one man furiously ambitious it's Gerrard. He did not repeatedly mention his family while at Ibrox so he used that as a gentle initial reason, but it wasn't close to the full truth.
No, in fact the true reason was nothing more than what he'd already admitted after the loss to Malmo:
Money.
After Rangers won 55, there was absolutely no money for him to reinforce the squad.
Ibrox Noise peddled our critical need to 'not do a Liverpool' and rest on our laurels in the summer of 21. We needed to make signings to strengthen our position, but little did we know Gerrard feared exactly the same thing.
Gerrard was happy to stay, but when he realised the board wasn't going to shell out any money, and his hands were tied, he knew it was time to move on.
At that point, he was going through the motions and as soon as megarich Aston Villa came in, he was off like a flash.
He did lie to us, yes, the infamous 'do I look happy' – because what else was he going to say?
But the reality was he was frustrated with the lack of funds, and knew he wasn't able to 'go again' as he's put it, so it was time to call it a day. There's nothing he could do if he wasn't able to sign more players, and he passively aggressively called the board out on that after the loss to Malmo.
If Steven Gerrard had been given more money that summer, he'd have stayed at Ibrox, likely even if we'd lost to Malmo.
And this is not our conjecture, this is his own word.
So there you have it.
EDIT:
Being accused of lies and clickbait from some 'fans', so here are the quotes as told by Steven Gerrard HIMSELF to Gary Neville on the ex-Man Utd man's podcast yesterday:
In many ways we understand some fans not wanting to believe us, but Ibrox Noise doesn't lie. We know 99% of you enjoy our content and appreciate what we do, but that 1% does like to make itself heard and spread nonsense about us.