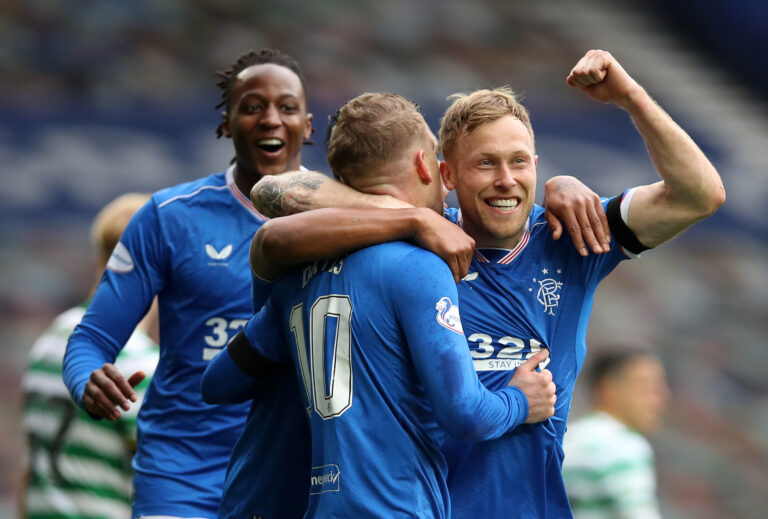 We here at Ibrox Noise try to keep our opinions in check and be sensible fans, but as football fans naturally that's not always possible. But that's what we are here at Ibrox Noise, like you (well, most of you) we're Rangers fans.
That leads us to ask, where are the Rangers fans in the dressing room? We currently have footballers (debatable sometimes, granted) at the club, but not fans, aside Jacko.
We do have some 'adopted' Rangers fans, like Lundstram, Tavernier, Balogun and maybe Cantwell, but in terms of boyhood fans, not too many.
Playing for Rangers is only a job for most of our current squad. We know the good old days and the elation of them, we're all too familiar with the more recent bad days and the heartache that causes. These ups and downs build character, they build passion. Where is that passion in this current squad?
Decent Rangers teams have always had Rangers fans in the squad. Strong characters that knew exactly what it meant to be a Ranger, the pride to be playing for their childhood team and were not afraid to shout about it.
Rangers fans playing for the jersey is not what we have right now. Where are our home-grown players? We have a team that lack grit, determination and oomph. Yes, it's early on in the season, but that still doesn't change the lack of actual Rangers fans in the dressing room.
A big part of the dressing room was no doubt the sadly missed Jimmy Bell. We've all heard the stories of Jimmy and know he added so much passion to the players. He was a Rangers man through and through which would only have benefited the dressing room. His loss is still sorely felt today.
That is what we need now. We need a Rangers fan in the dressing room. We need an assertive and dominant player to get some hunger into the squad.
Disappointingly, I can't see that happening anytime soon, especially how the club effectively dismissed the idea of Graeme Souness as a director and hasn't worked on bringing back Neil McCann or Barry Ferguson in meaningful roles. All of whom are strong Rangers men.
Having a few Gers in the dressing room would help – we shipped one out who bled blue in Scotty Arfield, Davo is unlikely to play again, and McGregor has obviously retired. Jacko is really the only one left.
Oh for their likes again.