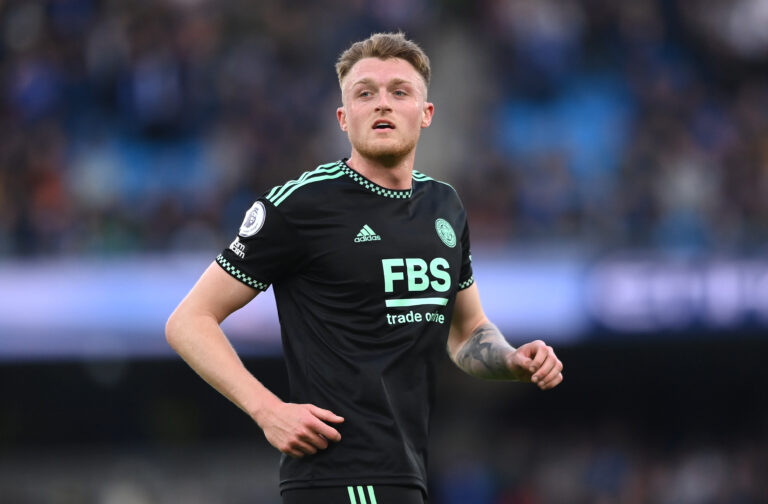 Michael Beale has done nothing to quell the Harry Souttar to Rangers story after failing to deny it while admitting a defender is definitely possible before the end of the window.
Rangers star John and his brother have never played together before in professional football and it's been oft-said that it's something they do want to do at some point – well the speculation at this moment is Harry could come to Ibrox on loan.
The telling part is that Beale has never denied this – the manager is often very willing to completely poo-poo transfer stories which aren't accurate – the ones which have a little fire under their smoke he's less transparent about until there's 'something to report'.
But the lack of denial over this one and the concession that he does want a defender seems to play into the possibility of John's sibling coming to Rangers on loan which is the notion we're hearing the most.
Is it possible?
Yes it is – Harry is a top defender, some would argue he's actually better than John, and we all know how good John is, and this would be as good a time as any for the brothers to finally join forces.
Of course, the issue with it is Connor Goldson. The past two XIs suggest the vice-captain is very much back to first-pick again, with his lining up v PSV and Saturday's Ross County starting eleven, so if Rangers wanted the second Souttar, is Goldson being dropped?
Probably not.
But Beale wants another body back there, Harry is as good as any.
Could it be a permanent deal – we don't know if Harry is interested in leaving England permanently, even if his brother is up here with a bigger club than he'd ever play for otherwise.
But we'll see if there's any truth in this one as the window draws to a close over the next 5 or 6 days and Rangers finalise any further business.