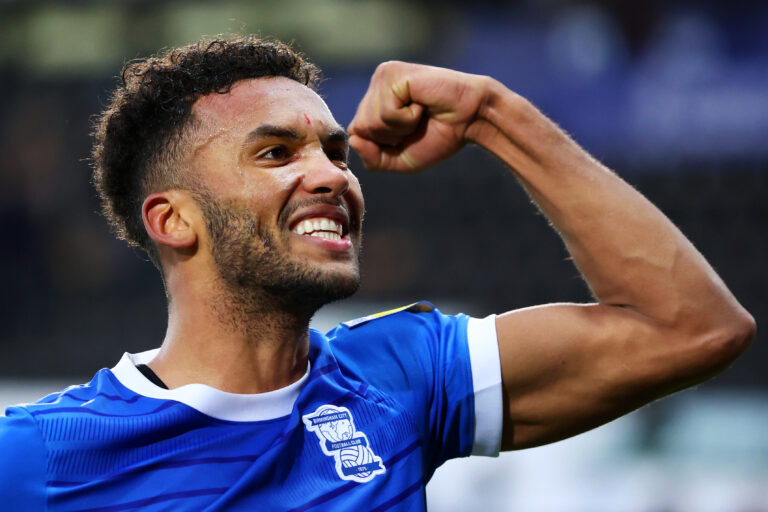 We admit it, we've let the Auston Trusty story more or less pass us by on Ibrox Noise – we have mentioned the USA international as a transfer target, but let it go because it's been mere speculation up till more recent times.
But it does look more and more like Rangers are genuinely interested in the 24-year-old who like fellow target Jonathan Panzo is left-footed and would be a foil for John Souttar at the back.
Unlike Panzo, however, Trusty's excellent performances for Birmingham City last season have seen his value skyrocket into the £10M region, and that carries a big catch:
Premier League sides are interested in one of the Championship's stand-out performers, and Trusty has confirmed the top flight is what he wants.
He said:
That was in response to speculation Brum boss John Eustace (yes, THAT John Eustace) wants to sign the lad permanently, which suggests he's shone so much the manager wanted to hold onto him, and he's frankly too good for that level.
Which also suggests he's out of Rangers' league, unfortunately.
This is the quality we do want, but we also know his ambitions are set for playing in the Premier League. So if by some miracle he actually did come north and join Rangers, it's only for a short time before he gets the move he actually wants.
It's the same as Luis Palma – he didn't say it directly himself, his agent did – that the player's target was the world's top league, and while not explicitly mentioning it, Rangers would be sloppy seconds until the 'right' move came up.
Trusty is himself already saying that, Morelos said it for 6 years and Glen Kamara started harping on about it – what do these guys have in common? Their heart wasn't at Ibrox and it eventually really showed.
If we somehow get a defender of this quality, he already wants to leave, right off the bat.
Some have referred to Nico Raskin saying he wants to play for Chelsea in the future, and might accuse us of hypocrisy – but he said that AFTER he joined, a long time after, and he emphasised how happy he is at Rangers and how huge we are as a club. He also only said it once.
Whereas Trusty (and Palma) is already looking for his Premier League move before he even gets here and is happy to announce it too.
He's a top defender, and we know that, but he doesn't really want Rangers or the Scottish Premiership and he's already too good for this league anyway.
We'd be pulling off a minor miracle getting him.