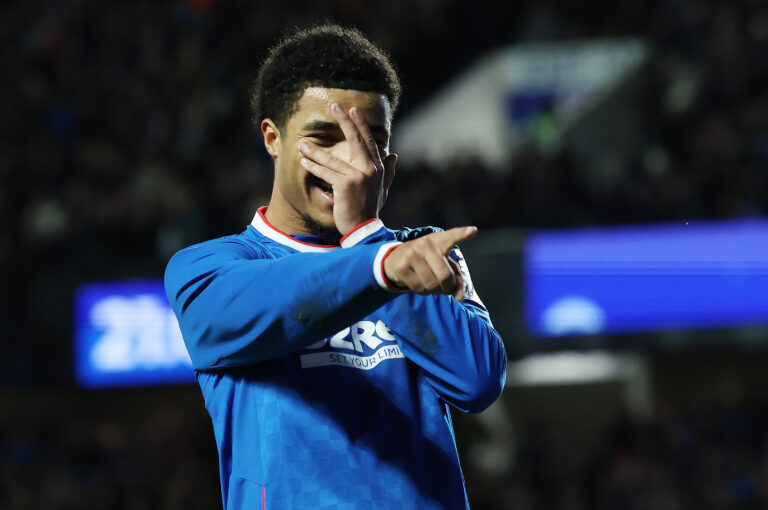 This will be our final-ever (for now anyway) piece on Malik Tillman, following the now-official confirmation the attacking playmaker is not joining Rangers.
Ibrox Noise spoke with someone very close to Tillman as early as last autumn and the mood we got was that the American wasn't overly thrilled with life in Scotland, and indeed suffered significant homesickness – even more tellingly, his family missed him.
He publicly spoke positively about his experience at Ibrox, in fairness to him, and was kind with his words about his spell with Rangers, but he did explain that family is everything to him, and with his mother based back home in Germany, without his directly saying this, he missed her and his family terribly.
He explained his background, and the sacrifices she made for him and his brother, and that's a big influence on his career.
But when it boils down to it, his contribution at Ibrox basically ended in Eindhoven. He scored one in the Champions League qualifiers v Union Saint, then made a gigantic assist in Holland to set it on a plate for Antonio Colak. That assist was worth £20M+ to Rangers.
After that, sadly, Tillman really wasn't seen again except against the lesser Scottish Premiership sides.
He rose to those big early occasions but unfortunately was unable to do so in the Champions League proper, or in any major Premiership matches or indeed any major domestic matches after this, and for £5M Rangers fans were wanting a bit more than that.
His stats for the season make him look a lot better than he actually did overall, 12 goals, 5 assists in 43 matches, but the star that shone so bright at the beginning of the season quickly faded and despite a surprising number of assists and goals v the likes of Aberdeen and Hearts, Rangers players are judged on what they do v Celtic and in Europe.
And overall, Tillman fell painfully short here.
But, ultimately, his work v former manager Ruud van Nistelrooy's side earned Rangers well over £20M and we choose to thank him for that.
We will see what the future holds for Malik Tillman.