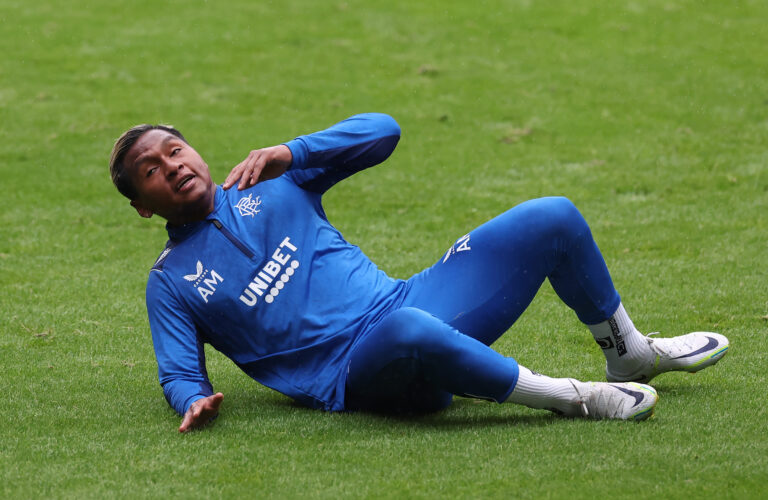 Rangers have dodged an absolute bullet with the exit of Alfredo Morelos, following the Colombian striker's hapless failure to secure a deal anywhere else as July fast approaches.
Fans might dismiss a Morelos article as 'living in the past' but the former HJK man was such a big part of this club for so long that it's hard not to keep an eye on his progress, and as yet, none of the links that were supposedly in for him have materialised and season 23/24 has technically already started.
Everton, Forest, Spartak, Sevilla and even some Middle East moneyball mob have been linked to making a move for him, but no deal has transpired and it really is starting to look sour for him.
Why?
Unfortunately Alfredo Morelos only has himself to blame. A bad attitude, poor performances, poor goal return, rotten for his country, and the worst part of all – poor physical condition when he returned from injury are all major reasons big clubs in major leagues are not taking the punt on what should have been a lucrative free agent.
Look how fast Ryan Kent's deal to Fenerbahce was sealed, ditto Scotty Arfield's move to the MLS – two fit and professional players got their new clubs sorted well before July.
Morelos, 27, is sitting without a club and probably getting fatter by the second.
You learn a footballer's true professionalism when they are injured – if they return 'able' but completely unfit, as in poor physical shape such as overweight, then you know their character.
That's the stuff teams look at – how professional will this guy be for us? Look at Filip Helander – had a nightmare of a time with injury, but never appeared unfit, or overweight – always worked like a dog to regain his shape and fitness and while it didn't work out, at least fans had respect for him.
But Morelos just didn't give a monkeys, and now, at a time when he should be a lucrative free agent getting a big gig for some decent side, he's in the football wilderness, praying the phone rings with a great offer from a creditable side.
Preferably not Alba Jaba FC Hilal, if possible.
But it's his own fault, at the end of the day – Rangers will replace him with someone this window, and Morelos will sadly fade into a footnote.
Shame really.