When one tries to sum up Alfredo Morelos' 6-year stay with Rangers as the ex-striker moves in on his dream gig at Sevilla, it's very difficult to word it in anything less than a dissertation.
The Colombian was the most controversial player Scottish football had seen since Leigh Griffiths, and he regularly brought shame on himself and his club and fans while simultaneously lighting the game up with some stand-out displays of brilliance.
No one can deny how good Morelos was in the Europa League in season 19/20 – he was top of the goalscoring charts in the competition's group stage, with Borna Barisic the top assist provider at the same point.
But for all the good he did do, there was far too much baggage with him, and it regularly divided Ibrox fans between those who couldn't throw him away far enough, and those who tribally backed him come hell and high water.
Signed originally in 2017 by Pedro Caixinha on the back of former striker Jonatan Johansson's knowledge of his home league in Finland, Morelos was an unknown, but his stats in the Veikkausliiga suggested he was a total gem, and Ibrox Noise announced him with the notion we might have 'found our Dembele'.
We had, to an extent, even if it took him a while to get motoring. See, Morelos, despite a slow start (he cut a depressed and overweight figure in Luxembourg on his debut in that infamous loss) did get going and from 2017-2020, despite the negatives (and boy there were a lot of them) the lad scored.
Admittedly never a sensational amount – the highest league goals he ever scored was 17, which is still pretty good, but it could have been more, but for the negative side. More on that later.
It was unfortunately that Lille bid following his stellar 19/20 campaign in the Europa League that completely derailed his Rangers time, and once that £16.5M was rejected, his heart was spent and he was done in Scotland. After that 17-goal league season, it was 12, then 11, then 11, then 11. Not horrible but not what he was (probably) capable of.
But while he could have been way more, it's not just the football he will be remembered for – Alfredo Morelos was immature and tempestuous. Red cards and bookings not to mention on-field and off-field indiscretions punctuated the first few seasons of his Rangers career, and they led to him missing a lot of football.
Indeed, the most domestic league matches he mustered in any season was 30, and that was the season just gone when the most 'mature' version of him was in the shirt.
Ever-present Goldson and Tavernier he certainly wasn't.
And repeatedly talking about leaving the club from the winter of 2017 onwards caused a lot of that aforementioned division among fans, between those who were happy that he was being honest and had 'ambition', and those who wanted him to shut up about how much he wanted not to be at Rangers.
In terms of his ability at his purest though, just how good was he for Rangers?
His 78 goals in 178 SPL appearances is solid, but it's not sensational, and there's no getting around that. It's not even one in two, and that means it's notably less than his Finnish spell of 46 in 62.
Scotland might not be the world's best league but it's notably better than Finland's, with all due respect, and his domestic record reflects that.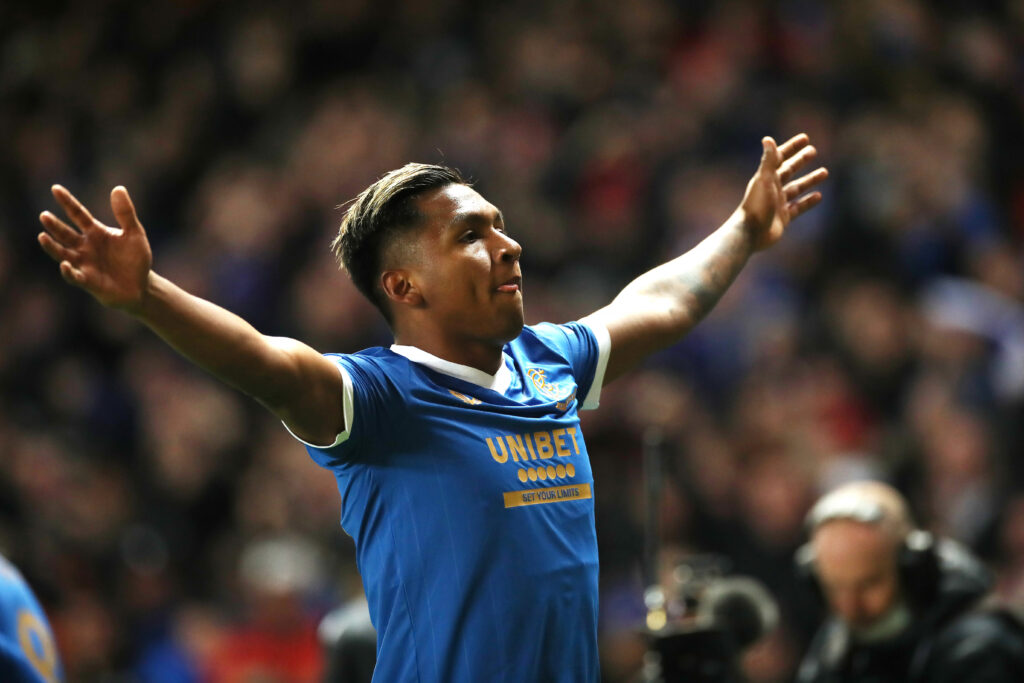 In Europe, it was a mixed bag – he had that very good record in the Europa League, 15 goals in 33, but in the Champions League he was completely found out with no goals and several open goal misses. We don't count his Euro record because it was hugely 'funded' by UEL qualifiers, while Ally's were all tournament stage in the European Cup, UEFA Cup and UCL bar a small handful of goals in Champions League qualifiers.
Morelos was also atrocious for his country, his only goal in 11 appearances being a messy bundled finish.
And against Celtic? Diabolical. Only Kris Boyd was worse, pound for pound, than Morelos' 3 goals in 23 Old Firms. He was horrendous v Celtic.
But many of his backers point to the amount of off-ball work he did – being a menace, a nuisance, a bully to defenders, dragging them around to make space for others.
And up till 2020 they're bang on, he was doing all that (alongside the negatives) and scoring too. He was looking very good indeed.
But after that, and for the following three seasons, many Rangers fans still had that 17-20 version of Morelos in their head, despite the fact the product he was now producing was vastly inferior – less work, less goals, and increased bad attitude. They refused to accept he was 50% down on his old self and only saw the former Morelos.
He clearly looked like he did not want to be at Rangers for those not blinded by pro-Alfie bias.
Indeed, not even Steven Gerrard's scathing admonishment of him some years ago when even he ran out of patience with the Colombian and said he couldn't defend him anymore was enough to persuade some fans of Morelos' growing troubles at Ibrox.
So, how WILL time remember Morelos?
A maverick? Maybe. Divisive? Certainly.
But the one we accept the most is the phrase 'could have been a hero, leaves by the back door'.
Morelos could have been way more had he grown up, knuckled down, and quit the selfish immaturity which blighted his time at Ibrox.
The immaturity which saw him in the papers negatively all the time – and Rangers fans today admit he brought it on himself.
Let's not paint him as a demon – he did good things too – he was good with fans for signing opportunities, and did great work for his homeland with charity. He wasn't a monster.
But he was just an immature wee boy, one who refused, in 6 years, to speak proper English and never did a single press conference even with an interpreter. He just couldn't be bothered, is the truth.
He was committed to his homeland, but had no love for Rangers or our country, and he made that pretty clear from the start.
So it's hard to love him back.
Is it good riddance? Not quite. He's not a terrible person – but he could have been way more than what he became, which was overweight, disinterested and petulant.
Alfie, you could have been so much bigger and better than this.
Ciao.