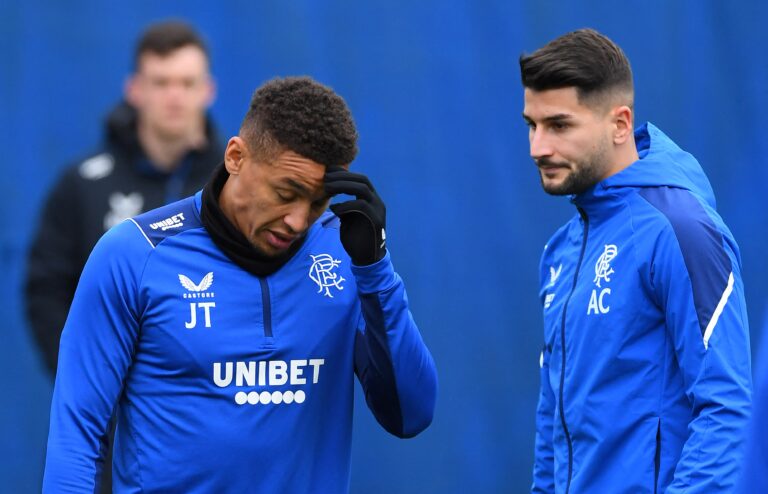 In a piece of news that will surprise few, it has been reported this morning that Rangers will sell Antonio Colak, coming just days after Ibrox Noise slaughtered Michael Beale for his diabolical treatment of the Croatian hitman.
While Colak was initially injured on the manager's arrival in Govan, that Beale absolutely refused to accommodate the ex-Malmo striker's style screamed volumes for his disinterest in him, despite how red-hot he'd been under the previous manager.
Colak's record under Giovanni van Bronckhorst was sensational, and frankly it was just as good under the few rare starts Michael Beale afford him; 3 goals in 5 starts and one assist.
But patently, Beale just doesn't like Colak, and we're absolutely crushed for the forward.
When he arrived at Ibrox, and went on the free-scoring run he lit the UK up with, he must have felt he'd finally found home, he'd finally found the right club. His game was sensational, and he even proved against Eindhoven in Holland that he could play the hold-up role too.
But once Beale came in, restored Alfredo Morelos, it was game-over for Colak, and we've just been waiting on these reports for the past 5+ months.
Colak is a striker you build around. Like Pep is doing with Haaland, you accommodate your system to fit the players you have – unfortunately Beale just fits square pegs in his round holes to accommodate his system.
And no matter who you are or how good you are, if you don't fit Beale's system, you're out.
Scotty's been a victim, Scott Wright (ok, he's not Laudrup we admit that) has been a victim, and Colak most certainly has.
We're not surprised by this news at all, but we are devastated for the player – he truly thought after all these years he'd found the right club at long last, but once again, it's time for him to move on.
3 in 4 in the UCL qualifiers, 10 in 10 in the SPL at one point. And yet still not worth fitting in because Beale had to have Morelos.
Is it any wonder Ibrox Noise has a few concerns these days about the decision-making of our manager?
Ah, we're signing Kieran Dowell. That's alright then.