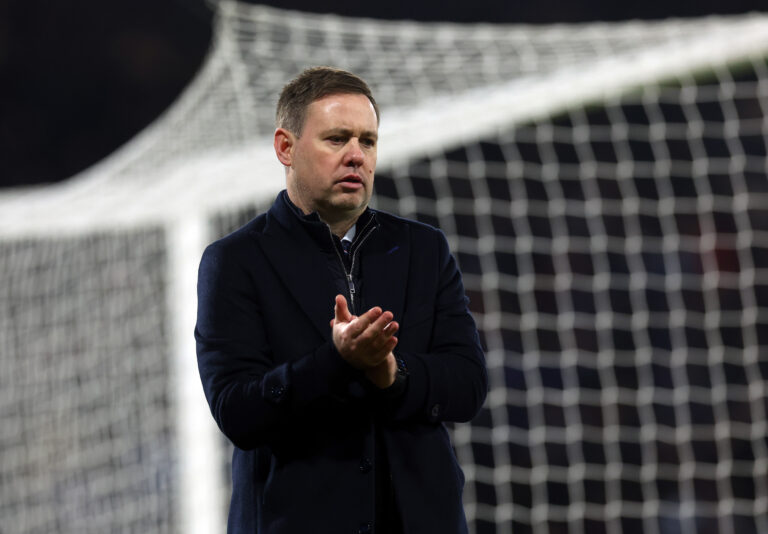 Rangers fans have been voting on Ibrox Noise over the future of Michael Beale, and while the current manager gets the majority backing, it's far from resounding.
In an Ibrox Noise poll asking whether Rangers as a club stick or twist with Beale, the response was intriguing and we'll take you through the scores.
To the question 'should Rangers stick with Michael Beale' 48% of Rangers fans answered with yes, which seems on the surface to be a reasonable number.
But there are a number of interpretations. This indicates that less than half Rangers fans support the manager at all, while even more concerningly 52% were either 'no' or 'not sure'.
It can be spun many different ways.
The 'give him a chance ffs' brigade can point to the 15% of 'not sure' and add them to 48% of yes to give 63% total who don't strictly want Michael Beale out.
Unfortunately the 'get rid' brigade numbering 37% can be added to the 'not sure' group and that's 52% of Rangers fans who either want rid of Michael Beale already or who aren't convinced by him.
The poll was not flattering for Beale, at all.
That Rangers' manager, a few months before the new season, lacks the backing of 50% of the support (who responded here anyway) does not bode well for the confirmed level of believers among the fanbase.
It wasn't a lost cause – he still did get the biggest number of responses in his favour, 48% being behind him, but the reality is that he fell short of a majority and that's one of the most unflattering numbers we've seen for a Rangers manager.
Of course, it could all change should he get a (rather pointless now) win against Celtic, with the fickle fan changing his or her mind at the drop of a hat, but in the here and now, the majority of Rangers fans don't support Michael Beale.
It's that simple – and if you don't have the fans' backing, the board's backing is going to be harder to come by as well. Beale doesn't feel wanted by this board, not now the one who brought him here is effectively gone.
As knee-jerk as it may sound, we wouldn't be shocked if the club and he part ways after the season ends.