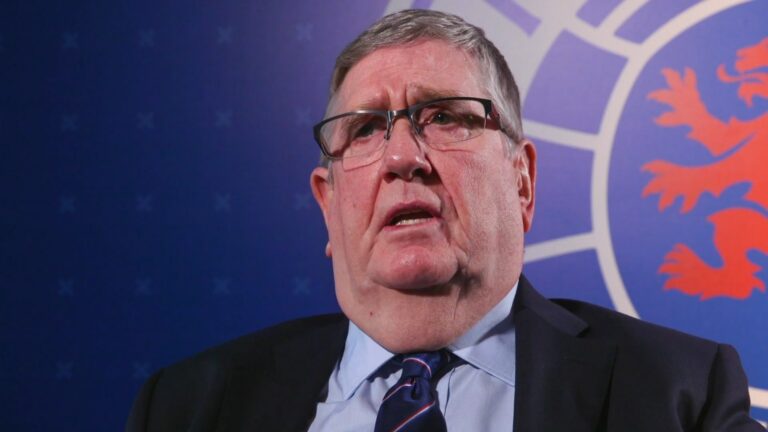 While Ibrox Noise is completely in favour of Rangers' new CEO in waiting, James Bisgrove, the wider picture at board level looks a lot rosier as well for the club.
With John Bennett, a full and proper Rangers man who has a few quid as chairman, accompanied now by the new boss of the whole club in Bisgrove, Rangers are now in the safest hands we've been in for some time.
Bennett, we admit, we don't know a tonne about, but he's one of us, and his entire career has been in financial management. If anyone knows how to help Rangers' financial perils in recent years, it's the new chairman.
Bisgrove has been coining in the cash with multiple deal after deals, so while his loss may be felt in the commercial department, the gain is with the overall executive who oversees everything now, and that was a wise choice.
The exit of Douglas Park was needed – hopefully the horrible Parks Motor Group partnership ends soon because we're fed up with the sight of it and he's the guy who made sure cinch didn't appear at Ibrox purely for his own business interests.
The exit of Ross Wilson was ideal too – an arrogant, pontificating little man whose position wasn't even needed. He just used up a wage and got in Michael Beale's (and every other boss's) way.
The exit of David Graham too has been largely overlooked – a man who also was not needed nor any good at his job, in a position we also didn't need filled – Director of Communications. A man whose political and religious background made him a ridiculous choice for our club, and an easy target.
And last but not least Stewart Robertson. He chose and appointed Pedro Caixinha. Need we say any more than that?
So in the past couple of years and in the past month Rangers have shed a whole bunch parasites, of wastrels, and while we won't say scoundrels, we've gotten rid of a lot of suits we didn't need.
The one left that fans really want rid of is Graeme Park now – who is said to have a very toxic reputation and the main reason supporters have such issues with board to fan engagement.
We have reason to dispute that, but it's for another piece.
For now, things are much peachier on the board.
Let's hope things get there on the park too.