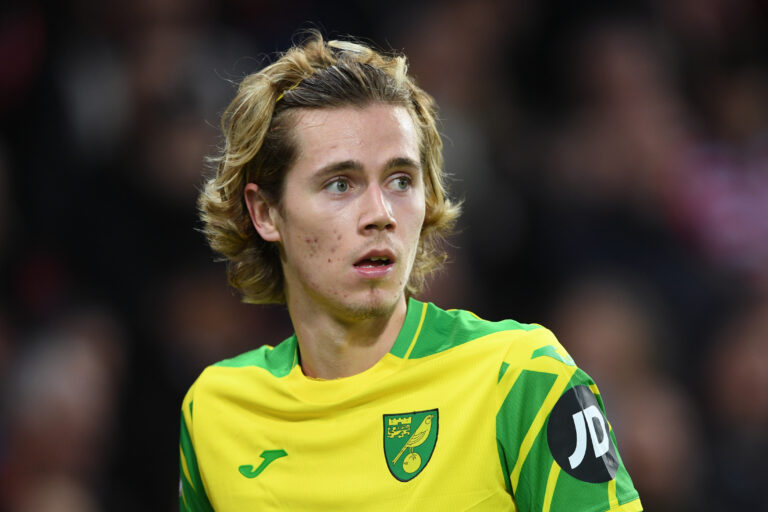 Todd Cantwell's Rangers move hangs in the balance after current manager David Wagner, who took over recently from Dean Smith, confirmed the midfielder is 'speaking to clubs'.
The boss at Carrow Road confirmed Cantwell will be leaving this window, but Rangers fans who might have hoped he was going to be an imminent arrival to Ibrox may be disappointed to hear it's far from a foregone conclusion, and the 24-year-old is in discussions with more than one club.
He said:
Cantwell has 100% decided he will leave, and won't play again for Norwich City, but it's the plural of 'clubs' which may disappoint some Rangers fans who hoped his arrival would be a fairly sure thing and pretty swift.
There is now the impression that Cantwell could be using Rangers' name to get a deal down south, and isn't actually interested in the move to Ibrox at all.
Cantwell is an experienced Premier League player and that would be his ideal move, but we know Championship sides are interested in him too, and with his current boss confirming he's talking to several clubs about a move there, the chances of his choosing Rangers certainly reduces.
Unfortunately, a normally huge draw of Rangers, Europe, is not a carrot until the summer, and the club is having to attract players with just the Rangers name. Because, as we know, the Scottish Premiership is not attractive beyond the Old Firm.
So this window is destined to be tougher than they usually are, and there is no guarantee that Cantwell is coming to Rangers at all.
Ibrox Noise did pessimistically predict Rangers would struggle to sign anyone at all, certainly without any sales, and even that sales would be harder to secure given the fact that no one seems to be making tangible offers yet for any 'assets'.
We hope to be wrong, and to see Cantwell and others sign on yet, but we'll just have to wait and see.