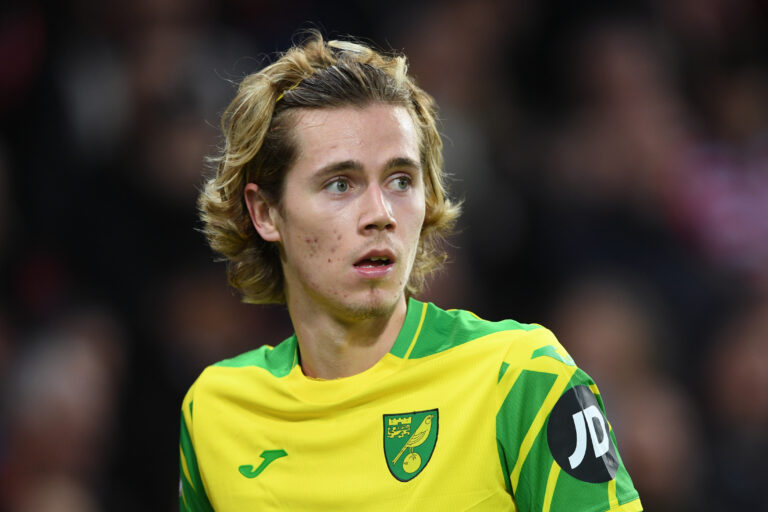 Rangers' interest in Todd Cantwell has been confirmed by reliable source Jim White, with the Norwich City midfielder currently in Barcelona for a sightseeing tour.
While reports of a medical may not have been accurate after all (we get them wrong now and then, no one ever remembers the majority that were correct) nevertheless he is a serious and genuine interest at the club and Michael Beale wants him at Ibrox as soon as possible.
Norwich have already rejected a bid from an unnamed Championship side to secure Cantwell immediately, but he is of course free to discuss with any club given he's in the final 6 months of his deal at Carrow Road.
Rangers' mission is to try to get him now, and that's something that hasn't yet been formalised.
But what and who is Todd Cantwell?
He's a player, 24, of untapped potential – he's very much in the same value ballpark as John Lundstram, although a very different player. Lundstram tubthumps around the pitch and has exceptional passing and reading ability, while Cantwell is more of a mover, playmaker, and linker. He's a bit more Scott Arfield.
He's go around 50 appearances in the Premier League, so this is a lad who can play for sure; his career just hasn't gone to the level he'd have hoped for, and he's only just marginally older than Billy Gilmour who's another one not seeing the potential he should have delivered.
A major downside to his game is possibly one which saw Scott Arfield himself not quite hit the heights of the very top of the Premier League, and that's lack of pace – Cantwell is not super pacy, and that's a weakness at the upper levels of the game. It's why our own Ianis Hagi, despite an excellent attitude and good technical ability, never quite cracked the elite of football.
But for Cantwell to get here, requires Rangers to spend, and to spend a higher amount than ever spent by this club in January. The record remains around £2M in 2007, with City rejecting £3M from unnamed club, Rangers will have to spend more than anticipated to get Cantwell, unless a deal can be reached.
Time will tell on this one.