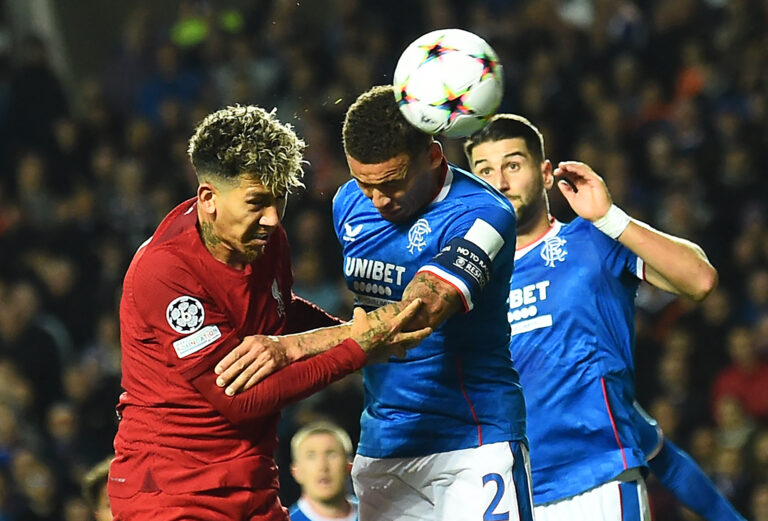 Rangers captain James Tavernier is under a little bit of pressure of his own now. His no-show for media duties on Wednesday along with appalling performance v Liverpool in itself have put him in the spotlight, and Ibrox Noise wanted to know how many of you endorse him as captain still.
For us, his race is run, we've had enough of his Rangers 'leadership', and the one big night we needed our captain to be bold at Ibrox and gee his men up, he hid, played dreadfully and contributed to our downfall.
And we ran a poll to see how many of you agreed with us.
The results, while not resounding, were far from an endorsement of James Tavernier remaining as Rangers captain:
Just 34% of those who responded wanted him to keep the armband, while a strong 58% felt he should be relieved of it.
8% were unsure.
We agree with the 58%. His conduct over the course of Wednesday evening till he decided to produce a controlled paper interview with the Times (they are now the main mouthpiece for the club) was that of an ill-equipped captain unfit for purpose.
Now, let's be clear – his form this season for Rangers hasn't been awful, not great, but not awful, but as a leader, this match ended him for us.
He disgraced himself and his club as a captain and should go back to just being a player, which is fine.
Apart from the whole immunity to being dropped issue, but that's another matter.
The point is you significantly agreed with the notion of him no longer being Rangers captain.
It's four+ years of him now, and we could use someone who can actually lead when the chips are truly down.