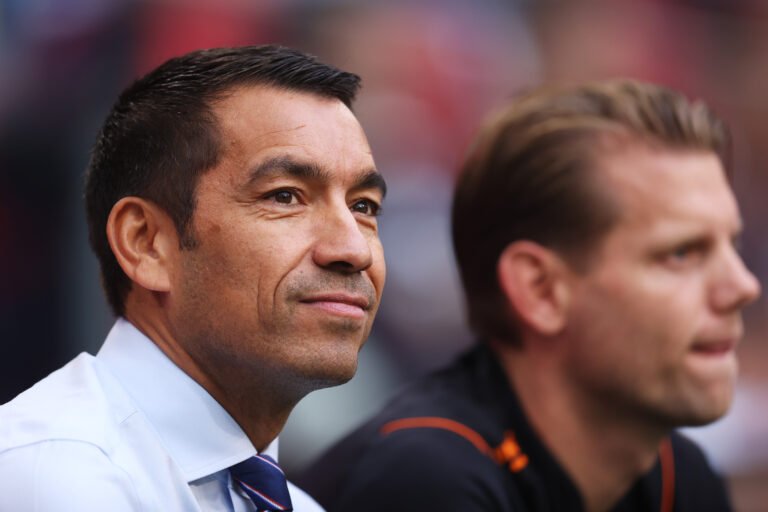 Jon McLaughlin is FINALLY confirmed as number two after Gio van Bronckhorst revealed Allan McGregor has officially been restored as number one in Rangers' goal, permanently.
The hapless ex-Sunderland probably qualifies as Rangers' worst-ever senior goalkeeper outwith the 2012-2018 era, and maybe even including, and Gio finally saw sense to take him out of the firing line.
See, McLaughlin was deeply, deeply out of his depth, and it wasn't his fault – it was the manager's blatant error picking a journeyman goalie to face Ajax and Celtic, when not capable of delivering at that level (or even SPL, in truth).
We have an axe to grind with Gio on this – he kept defending McLaughlin, kept picking him, kept putting him in the position to struggle, and refused to countenance the idea the poor guy wasn't capable.
All of us on Ibrox Noise opposed this from the start, from June when it was initially announced, and most readers disagreed, delighted the deputy would get his chance and he had 'never let us down'.
That clearly changed, and what we feared came to pass particular in that nightmare at Parkhead, and now that Gio has finally, finally seen sense, naturally the manager can't actually admit he was wrong in the first place.
We'd have much more respect for the situation if GVB would actually say it in words that he was wrong on this one, but it is what it is and him stating McGregor is in goals going forward is the closest we'll get.
This was never an Ibrox Noise hatefest over McLaughlin, but it was plain to see he wasn't up to it – and it may have cost us a hell of a lot in points.
McGregor's first match back as first choice away from home and it's a clean sheet – and with the defence now knowing he's back as number one, unlike v Utd when they still didn't know.
Long term he is not the answer, but in the here and now he's a chasm of an upgrade over what we just had.
Welcome back Greegsy.