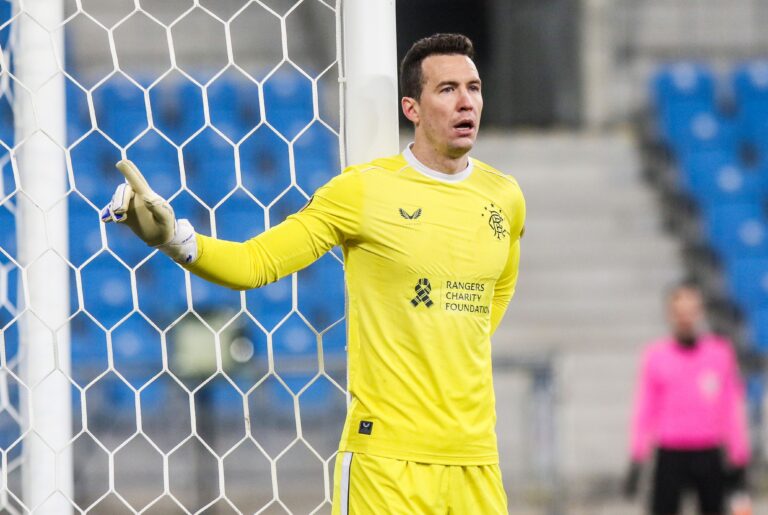 Reports today claim not only is Allan McGregor to accept a new player coach deal at Rangers (because that worked SO well last time…) but that Jon McLaughlin is to be installed as new number one.
The surprise news coming out of Ibrox suggests McGregor has reversed his decision to retire, something he was planning on after Sevilla, and is now eager to continue with a potential crack at the CL.
But the accompanying news that McLaughlin will take over as number one, unless Rangers sign a new first choice body for that position, is the biggest left field announcement.
In Gio We Trust, but even we're a little taken aback by this, if true. Not so much McGregor becoming second choice and backup (he is 76 now after all), but that McLaughlin stands a strong chance of becoming the new first-pick between the sticks.
Don't get us wrong, McLaughlin has never let us down, and has been reliable when called upon, but his CV doesn't point to a goalie with the quality to be Rangers' first choice on a permanent basis and he seems perfectly placed as deputy to whoever number one is.
We do agree on McGregor taking a step back as a potential coach (we're not sure he's in favour of that in truth) given he struggled for a large amount of last season particularly in the league, and he's getting no younger.
But the notion of McLaughlin as his replacement does feel like settling and if we're to replace McGregor we'd rather a marquee quality stopper rather than our own deputy goalie.
But if this is Gio's decision, we trust it.