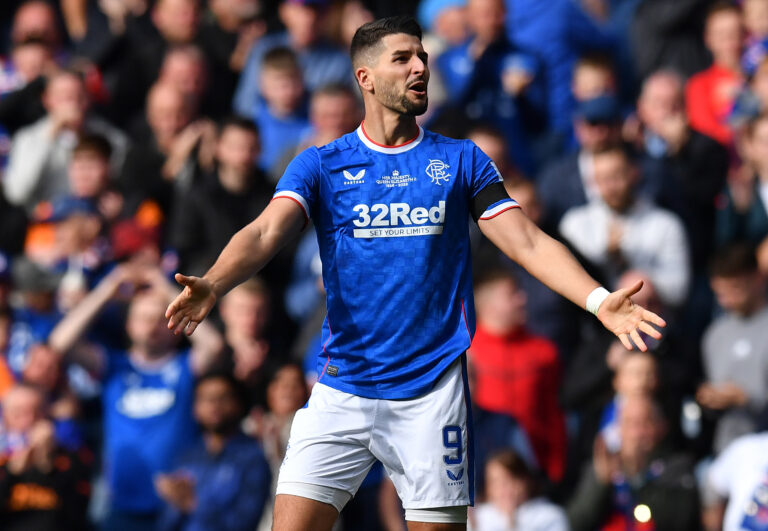 If one Rangers man was more gutted than anyone else even going into this match last night it was Antonio Colak.
If ever a decision from GVB HASN'T been vindicated, it was this atrocious call, two Champions League farces in a row, to drop his best striker and replace him with red card Morelos.
The only outcome last night that could justify dropping Scotland's best striker and one of the most in-form forwards in Europe for a match that big was if his replacement had a beast of a night.
Alfredo Morelos jogged around, doing absolutely nothing (no shots, no dribbles, no fouls won, absolutely zero on all his stats including a miserly 60% passing) and got hooked ONLY on 80 minutes when it was clear he wasn't interested.
Then Colak came on, got 100% passing accuracy, and managed a shot on target. Inside barely 5 minutes.
Goalak must be completely horrified that in two UCL matches he's been dropped for no justifiable reason, despite form being off the charts, with his replacement 100% not justifying the decision by a manager seemingly intent on wrecking as many players as possible.
While we could see the motivation behind Morelos up front and his mischief, the ONLY outcome to justify the gamble of playing him was him having a big European night.
As it turned out, Europa Morelos is a distant memory and he's been absolutely rank at this level.
It's pretty telling Morelos is rubbish for his country and has stunk in the Champions League, with the UEL, SPL and Finland the only places he's ever looked good.
Meanwhile Colak has more goals at this kind of level and more everything than Morelos, including desire, yet he was the one ditched.
It was a dreadful, horrible, and frankly incompetent call which fell on Gio 100%. He had to pray it worked, and it didn't, in fact backfiring hugely on him.
And you won't hear an ounce of him admitting he got that one wrong. Again.