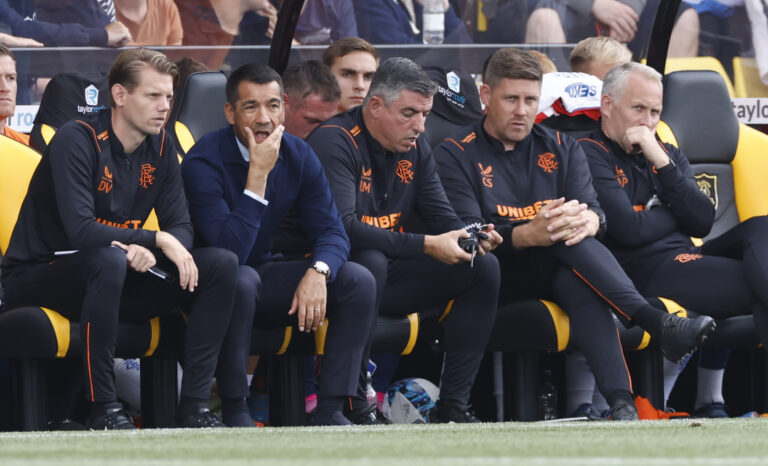 We had to laugh at the MSM and Celtic-minded press's reaction to David Martindale DARING to call Scott Arfield 'Wee Scotty' and James Tavernier 'Tav'.
'Rangers fan in calling Rangers players by their nicknames' shocker.
Yes, Martindale is one of us, and yes, he does not hide that, but there was absolutely no evidence last week of him 'lying down' or 'giving us a break'.
Livi nearly nabbed all three points but for Rangers to point a comeback thanks to SCOTTY Arfield and TAVernier scoring two belting goals in the second half.
So there was no love for 90 minutes from Martindale.
He is Livi manager, but while he's a Rangers fan he's their boss and does what is in their best interests 24/7.
How many Celtic fans have gone into management in Scotland and used affectionate names for Parkhead players and managers? Tonnes. No one has ever made a deal of it. Look at Lennon, Hartley, McGhee, Mackay, McPake – the list is endless.
But as soon as a Rangers-supporting manager refers to the club in supporter terms, the Celtic-minded media jumps on it and oppresses and condemns him.
That's right, it's oppression. 'We can do what we like but if you do the same thing we will slam you from the highest courts in the land and publicly embarrass you'.
Thankfully Martindale is made of stronger stuff than that and won't let green press stop him saying what he wants to say.
And that should have been the end of it.