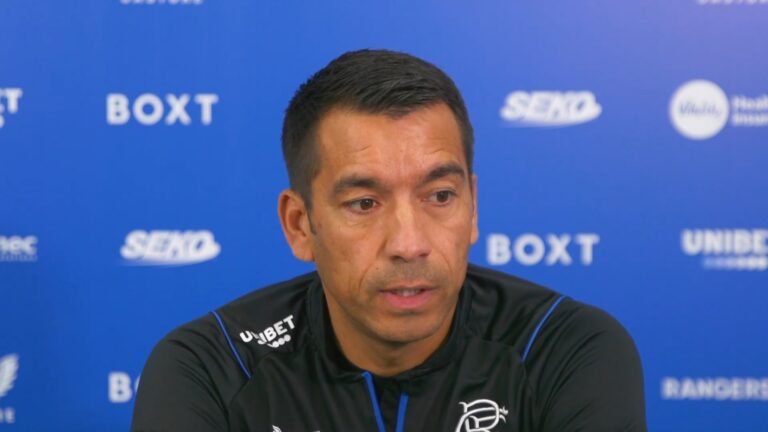 Rangers today took the very curious decision to cancel a standard press conference, and instead hold just one single internal interview with RTV's Nick Thomson questioning Giovanni van Bronckhorst on some sanitised topics and with vetted posers.
Even more oddly, Newsquest, the owners of the Evening Times and Rangers Review (both the same company) branded this interview on their own channel with their watermark… despite not carrying the interview out.
But it's that blocking of general media today at Auchenhowie we're a bit puzzled by, with just that internal Rangers TV interview posted instead.
Some oppose this, some are fine with it – Ibrox Noise's take is the club should always carry out its pre-match presser because it's the responsibility of those in charge to be accountable to the press.
We don't care if it's anti-Rangers press paranoia kicking in, the MSM will always ask better questions than internal yes men can, even if they also miss the mark now and then.
And speaking of, Mark Dingwall of FF is another who asks good questions of our manager and wasn't afforded the opportunity to, and he's of course part of fan media.
So we're not in favour of this becoming regular, even if some are.
We also learned very little from this 'presser' aside the tentative return of Alfredo Morelos, but we already knew about that a few days ago.
And there we go.