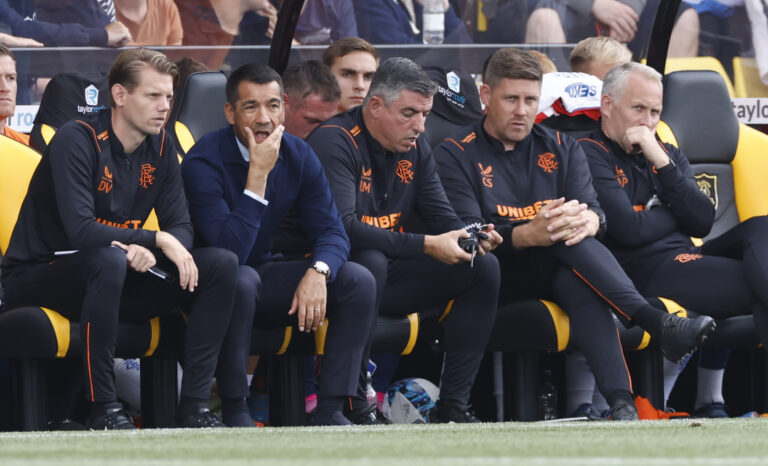 Tom Lawrence, who far from shone at Livi himself on Saturday, has stated quite correctly that Rangers will have to up their level considerably from the season opener if Gio's men are to take a good result tomorrow night from Belgium.
While the second half saw a massive improvement, especially once Scotty Arfield came on, the first half was unquestionably abysmal and fell well short of the standard Gio will need from his men tomorrow.
Lawrence, for his part, was fairly tidy but didn't impact the match on any major level, and he will need to step up a level himself tomorrow, if selected.
Going to Livi and underperforming isn't good enough, but is a lot less likely to be punished than doing the same at a top Belgian side.
Now, Union Saint might not be the side they were last campaign (lost most of their first team and their manager) but they will be no pushovers and they'll be desperate to get to their first-ever group stage of the UCL.
But for Rangers to overcome that will clearly require a massive hike from Saturday.
But then, that is exactly what the side did all last season – stepped up a level from the weekend to midweek, dropping points at some weak sides in the league but overcoming Leipzig and Dortmund on the Thursday.
So it would be no surprise to see Rangers raising it massively tomorrow.
We'll need to.