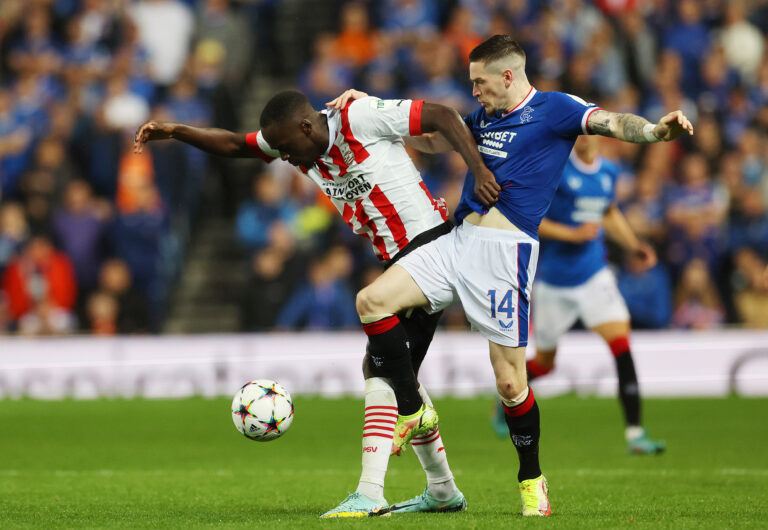 So with all the hoohah over Morelos, there is a match to play tomorrow. The Colombian was never starting, so his omission only means he's not available from the bench. Not that such an absence matters as he'd just get sent off anyway.
With this all said and done, who does Ibrox Noise predict as the starting XI in Holland tonight?
In goals, it's the new number one, Jon McLaughlin.
In defence, there will be no change. Tavernier, Goldson, Sands and Barisic. Picks itself these days.
Midfield will be Lundstram and Davis.
Attack will be Kent on the left, Tillman central, and Lawrence on the right.
And up top it's Colak.
Rangers have to win on the night to get the UCL place, and it's not impossible (albeit it's been made as hard as it could possibly be), but my lord the side will need to work and fight for everything.
Options on the bench may prove crucial. If it's not going in our favour into the second half, Gio will surely ring the changes to go for it.
Unfortunately the Morelos and Colak duo is now off the table, even if we need to force the situation.
As for those options? Kamara, Jack, Matondo, Sakala, Wright – are these game-changing options? We admit they're probably not. Wright is a good worker but falls way short at this level. Matondo has struggled in the shirt so far. And Sakala will probably run in the wrong direction.
But the manager will need his squad 150% at it to even have a chance, or we can forget it.
So… your Ibrox Noise predicted XI:
McLaughlin; Tavernier, Goldson, Sands, Barisic; Lundstram, Davis; Kent, Tillman, Lawrence; Colak
Do we think that has enough to beat PSV? Probably not, but then the biggest Barnet fans still wouldn't expect to beat Barcelona – won't stop them supporting the side and hoping and praying.
And that is what we will do.
Come on Rangers, we can do this!