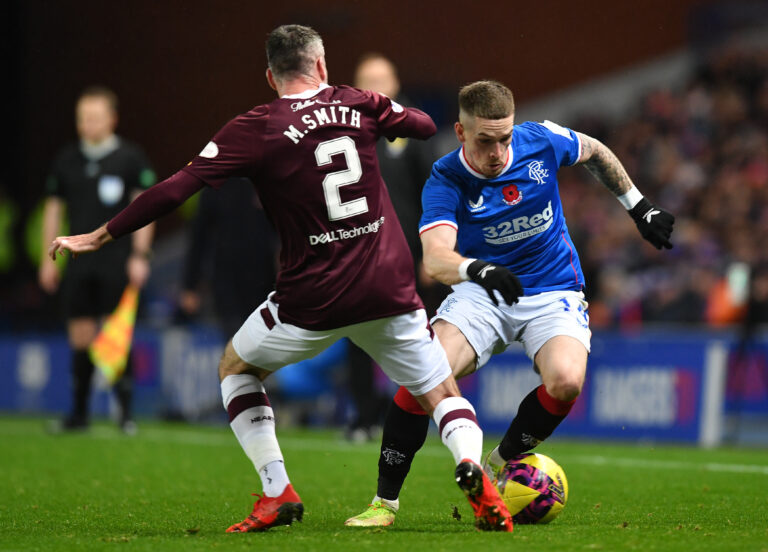 Ryan Kent's Rangers exit has officially been a nightmare after the English winger, once so popular at Ibrox, was unofficially confirmed as leaving new club Fenerbahce in January after it was announced by sources in Turkey that his current manager İsmail Kartal will not oppose a January departure or loan deal for the winger.
It's a very sad tale for the winger, once potent and alive at Ibrox, who made the decision to leave earlier this year and it's safe to say it has not remotely worked out for him.
His spell in Turkey has been a literal shambles, and he's effectively fallen out with the coach who simply doesn't like him. We do not know why Kent chose Turkey.
But the bigger question is do we now know why his head went down and he left?
Yes, that's another Mick Beale shambles.
Remember how the former manager dumped all wingers this summer and tried to play centrally?
That's what he was doing with Kent too.
As we showed with the numbers, under the hood Kent was working no less hard for Rangers than he ever had, but because he wasn't in the eyeline in the same way, playing centrally, he looked less effective.
He was being seen more in the middle of the park, but wasn't able to play as a 10, which is what Beale was forcing him to do. He couldn't see passes, couldn't pick up runs, it wasn't his skill set.
That's why he left.
He lost heart for Michael Beale's diabolical management and had to head for the door because it was ruining him as a player.
We know his haters will not be interested in this evidence, and he definitely did the club a disservice by dressing up as a member of East 17 for his exit night, but it doesn't change the fact he didn't want to leave but was left with no option thanks to Beale trying to change the player he was.
And Turkey was not a good choice of league for him.
We hope he finds his feet again soon – imagine what Philippe Clement could have got out of him…