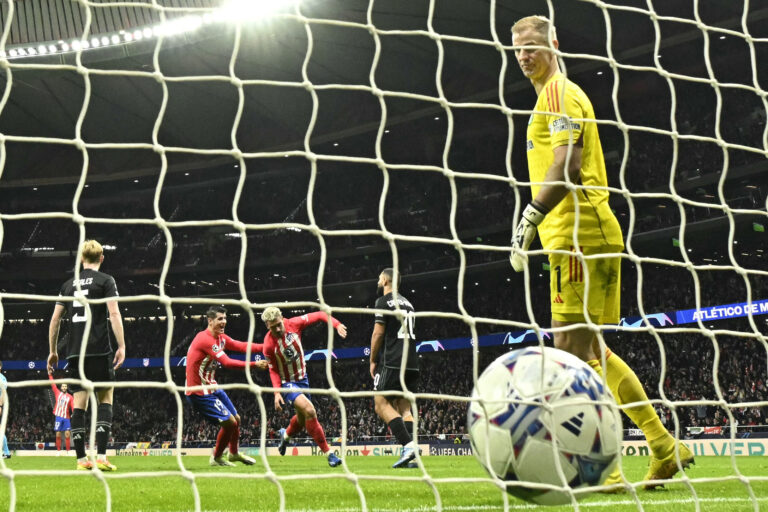 Celtic were once again humiliated in the Champions League tonight, being destroyed 6-0 in Spain by a ruthless and typically low-scoring Atletico Madrid, in a match which had Celtic legend John Hartson in tears.
We're sorry, but for all the abuse Rangers took for what was admittedly a very, very bad campaign last season, especially from the east, the absolute cheek of them to slaughter our club when Celtic are historically the worst team in Champions League history to have played at least 50 matches is not without irony.
Add to that that that Brendan Rodgers is, by a distance, the worst Champions League manager to have taken charge of at least 20 matches at that level, and the level of Scotland's shame is a disgrace.
See, Rangers were abysmal last season at this level, we make no bones about it – but this was Rangers' first run at the Champions League in well over a decade, in a world that moved completely on after our untimely fall into the-then Third Division.
Meanwhile Celtic had the freedom of Scotland to nail everything, and to progress in Europe, with all the cash they were making.
Instead, instead of seizing that moment, they have broken every single unwanted record in Champions League history, having not won a match at that level since the Dead Sea was only critically ill.
We don't care, for once, about 'being fair' and 'getting our own house' in order – this time Rangers fans are allowed to laugh, point the finger and gloat a little at crying Hartson, at the horrific score (only Celtic themselves have had a worse score at this level) and over the fact that they once again have humiliated themselves.
At the two-faced double-standards where they'd gloat at our failures while doing actually worse themselves.
Rodgers is a truly abysmal manager – his stock has plummeted and he was always garbage in Europe – ask Leicester and any club he's managed at that level.
And his side are a shambles at anything other than SPL level. And frankly, this season, arguably including.
So yes, have a giggle if you like. That's what footie's all about, innit?