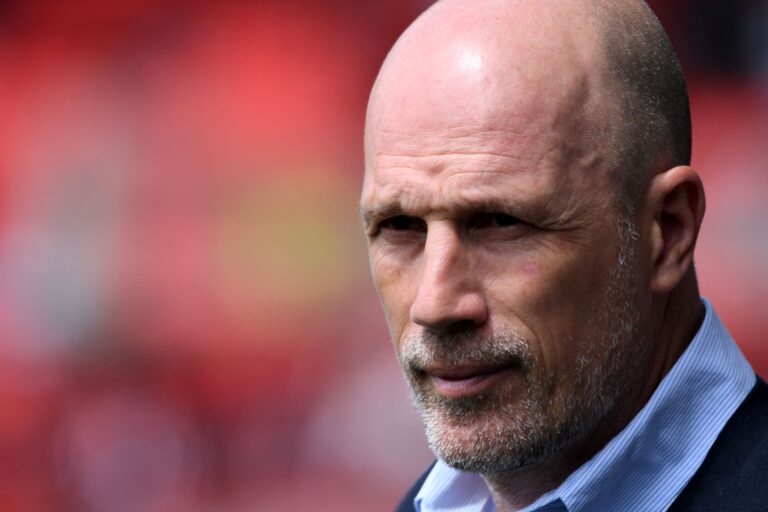 Belgian Philippe Clement is the number one option to replace Michael Beale as Rangers manager, after the ex-Genk and Brugges boss impressed in interviews, with Kevin Muscat still in Rangers' board's thoughts too.
Despite the Australian effectively ruling himself out recently, sources suggest the board haven't totally given up on the former Rangers player, but his rival, Clement, seems to be 100% first choice now.
Of course, it still sits with him, in that he has the choice himself between Saudi and Ibrox, and that's for him to decide.
But ultimately we understand, as we said yesterday, that John Eustace and Scott Parker are not being considered by the board on any level.
A lot of speculation was made over the ex-Birmingham manager's sacking, and the automatic conclusion that he was ripe for taking over at Rangers, but this is not thought to be the case and he isn't in the thinking.
Graeme Souness is with the board helping to consult, and as the ex-Rangers legend said, the job needs a big man, and with Clement's track record, he's deemed as being of the right stuff, with, as said, Muscat there in the background as well.
It is being claimed the final interviews are being held over the course of this week in London, with Clement already having met the board, while Muscat's interactions were naturally over Zoom given he's in Japan.
Pascal Jansen's name is in the mix as well but after his own rejection of the speculation last week, it's common knowledge that he doesn't really want to leave Holland and a high-flying AZ side.
Bodo/Glimt boss Kjetil Knutsen has vanished entirely from discussions now.
Which means a lot of managers have been whittled down and the shortlist now is Muscat and Clement, with the Belgian considerably ahead.
He ticks a lot of boxes.