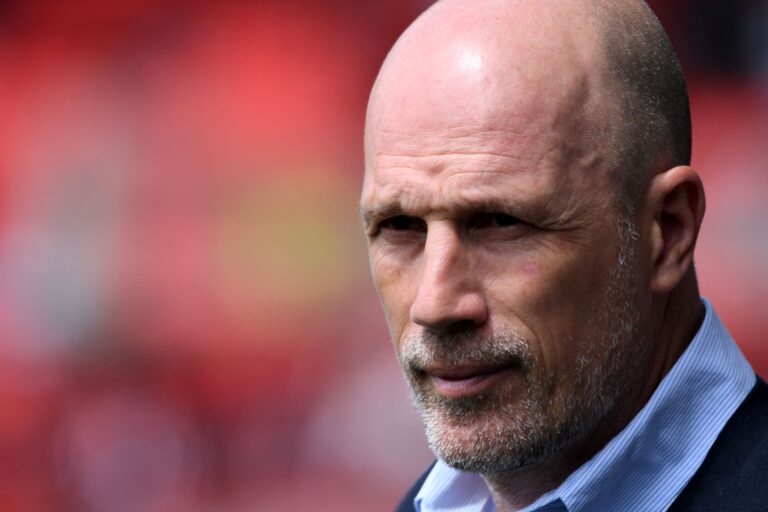 The Fourth Official has tonight claimed the four managers who have now made the Rangers shortlist are:
Frank Lampard, Pascal Jensen, Kevin Muscat and Philippe Clement.
Ibrox Noise now goes through each of these and picks through the pieces.
Jensen and Muscat we covered earlier, but Frank Lampard and Philippe Clement are 'new' to this, so we'll have a look at each.
Lampard:
No. How many ways can we say no to this appointment. A managerial failure at every club and it's been downhill since he technically failed in the Championship, Lampard is well beneath the standard required at Ibrox and is unable to handle clubs with major pressure, having choked at Everton and Chelsea especially. He's just a no. We're not going into any depth beyond that.
Clement:
Now this is more interesting. Clement is a serial winner in Belgium with both Bruge and Genk, having won three titles between those two clubs and the national cup – this IS a guy who can handle the pressure of winning at the highest level, and these two clubs are very much top sides who expect to succeed. This is the first candidate that Ibrox Noise has looked at and believed he might be of the right stuff to handle Rangers.
The catch? He's out of work having been sacked by the basket case that is Monaco despite finishing a solid 6 in a very, very strong European league – he finished one spot off the European places despite coming in halfway through the season – he took them over in 5th place and was just pipped at the end.
This is probably the first manager we've seen that has actually interested us of all the candidates – knows how to win, and has done so many times. And it's hard to call his Monaco spell a fail. It really wasn't.
So that's the state of play now.
Ibrox Noise would throw our hat in the ring of Clement at this point, but that's tentative. We'd need to dig deeper for a more definitive 'favourite'.