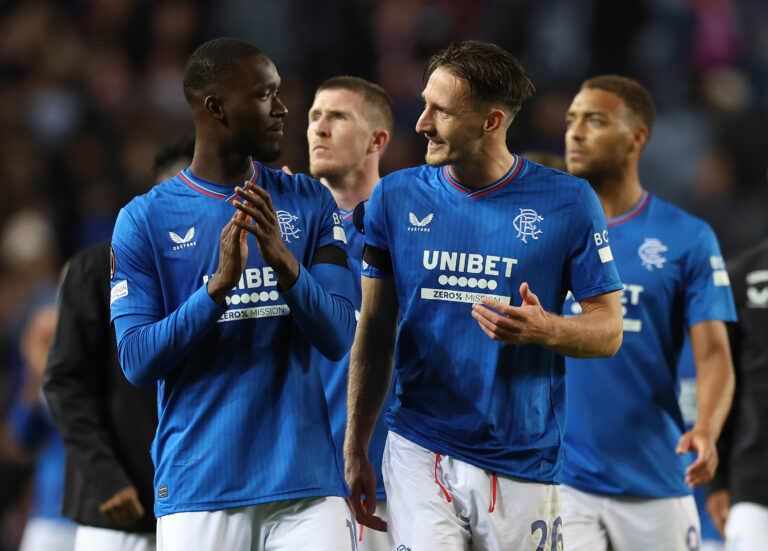 So it's time to tackle this one, ironically, and face facts – Rangers' defence might in theory be the worst one we actually have on our payroll, but four clean sheets in a row hasn't been done by any Rangers manager since Giovanni van Bronkhorst in late 2021.
Funnily enough, the side to bring that run to a halt two years ago? Aberdeen.
But that's getting away from the topic here – love or loathe the players at the back for the team right now, and the majority aren't big fans of Ben Davies or Connor Goldson, or indeed James Tavernier and at times Borna, the facts are four clean sheets in a row including against a top Spanish side is a sign of stability.
We might all think Tav, Goldson, Davies and Barisic (or Ridvan) is a very soft-centre, and in theory it is (none of these guys are big alpha stoppers), but you cannot hide behind personal dislike or one's love for Balogun or John Souttar et al – you have to be honest and admit a Rangers defence which has conceded no goals over four matches and won every one of them is doing something right.
Even Ibrox Noise's favourite, Tav, has been tighter on his side – not perfect, he was a bit loose tactically in the first half v Betis, but once he sat back more the visitors barely had a sniff on his flank.
And when Rangers aren't conceding goals, they are winning.
It reminds us of 55 when Ryan Jack was covering Tav – Rangers just were not conceding goals at all, and that run of about 15 matches in late 2020 won us the league.
We're not saying we've hit that level, but as much as you want to froth at the mouth at how badly Rangers seem to be playing, clean sheets are clean sheets.
We can't even attribute all of it to Jack Butland – as brilliant as he is, he was a virtual spectator last night and didn't have a meaningful save to make. True, Livi sat off for the first 20, but after that they did make a go of it and still didn't force him into hard work.
So while it's hard for us to 'like' this Rangers defence, because we just don't, it's also hard not to give it credit for a clean run of 4 in a row.
Manage another one this weekend and there's a creak of inkling that something is working here.
Whether it can save Michael Beale's job long term remains to be seen.