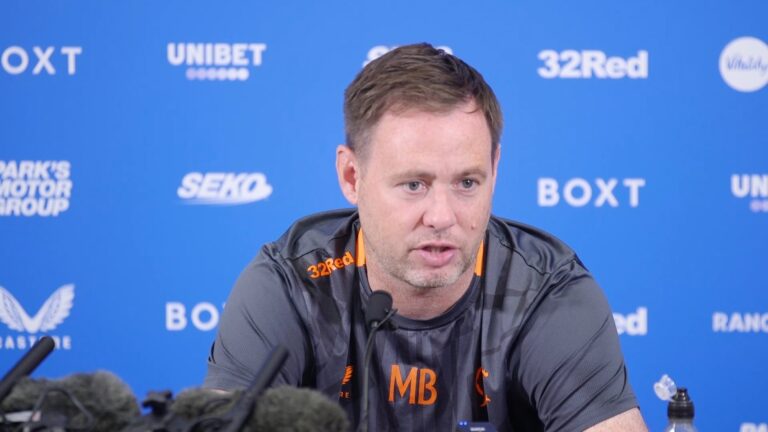 So with us now knowing Jose Cifuentes will indeed make his maiden starting bow at Ibrox tomorrow, what do we at 'The Noise' think the manager will pick for the rest of the XI?
Here come our predictions, and in fairness, we only got one wrong in midweek!
Goals:
Obviously Butland, he's first pick now so that's that.
Defence:
Tavernier, Goldson, Souttar and Barisic.
Tavernier will always be the weak link in here, but he's also immune to being dropped. Goldson had a better match v Servette but those from him are exceptions. Souttar had a good one v the Swiss, and remains our best stopper, while Barisic had a better performance midweek as well.
Midfield:
Well, we know Jose Cifuentes is starting, but we have our doubts that Beale will use Raskin and Cantwell from the off. Because he likes to hijack himself and shoot the team in the foot. It's more likely Dowell will start, because the boss just likes him and he's been doing the media today. Ryan Jack may be in with a shout too, had a good midweek.
Attack:
Will he go the same again as midweek? Lammers, Danilo and Dessers? Well that's his 'dream team' attack and while it absolutely didn't work v Servette, we can see him picking that lot again, aside perhaps wanting to force Sima in there. Because he likes him too.
So we're going to have a shot at predicting the XI:
Butland; Tavernier, Goldson, Souttar, Barisic; Jack, Dowell, Cifuentes; Sima, Lammers, Dessers.
Quite a way off our best XI, but Beale, like so many before him, mostly likes to pick weak sides to annoy fans then make random subs at random times.
So we hope we're waaaaay off with this one.