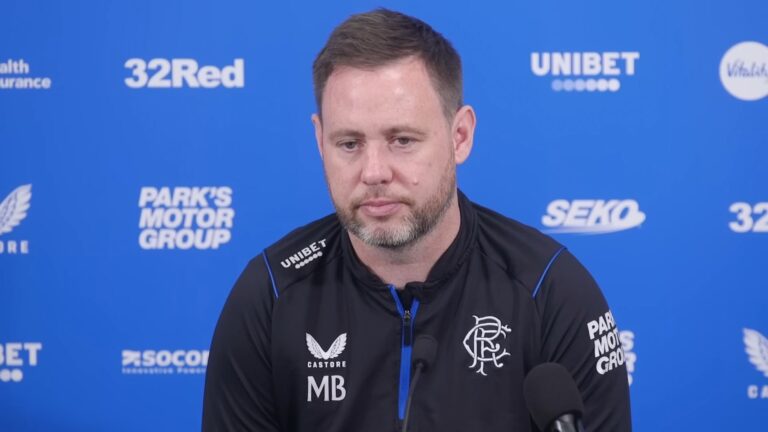 Michael Beale gave away that 'a few' are leaving Rangers after a behind-the-scenes video of new arrival Abdallah Sima saw the Rangers boss discussing dressing rooms and that some players are leaving before the club hastily deleted the post.
Sima, 22, has arrived in Scotland for his new life with Rangers, but it didn't stop Beale 'saying too much' as he likes to do, and explaining to the Senegal international as part of a tour around the old stadium that a 'few' would be leaving.
Of course, in Beale-talk this could mean many more than 'a few' and could be close to 5-10, and we know a lot of players are surplus.
Ben Davies, Scott Wright, Jon McLaughlin, Rabbi Matondo and Glen Kamara are among the main men at Ibrox who Beale deems surplus and who he wants to ship out, but as yet no offers have arrived for any of them, so that's going to be tricky.
But Beale effectively admitted it to Sima in ambient chatter that the mic really wasn't supposed to pick up, but which is a pretty badly-kept secret in the first place anyway.
The problem Rangers have is while we've shipped out 7 players, 8 including Steven Davis, we've not sold anyone aside Zukowski for a modest £250K, so we're not generating any funds, which means some options are limited.
Beale would have hoped to have sold someone for some millions by now, to give him more budget to play with in this window.
As it is, financially we're doing ok – we've managed to spend some money on Lammers, and we're working on Cyriel Dessers, but Beale would have wanted even more to help him overhaul the squad.
But a few will leave, apparently. Thank goodness!