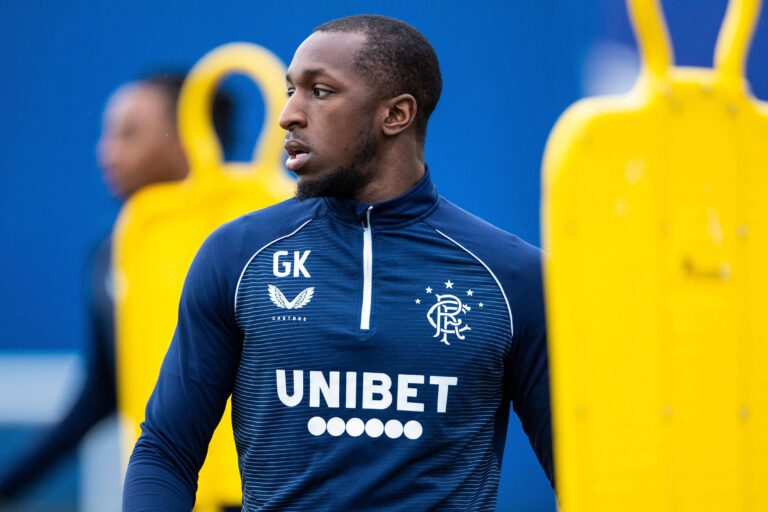 Ibrox Noise has been told Glen Kamara's contract extension in 2021 included a £5M release clause, and despite Nice triggering that last year with a £10M bid, the French side backed out of the deal leaving the Finn stranded at Rangers.
And that Leeds' interest presently sees the Elland Road side aware of Rangers' asking price, that same £5M, and all they need to do is bid it and they'll have their man.
Kamara is completely out of Rangers' picture now – he's not been at any of the training at all, didn't show up at Auchenhowie on the 30th of last month, didn't go to Germany and obviously hasn't been part of any of the match day squads for the friendlies.
He won't play for Rangers again – he is also massively behind on his fitness and is currently completely in limbo.
But the issue is getting the deal sorted – it remains Leeds and Turks Besiktas the most prominent two courters of his signature, and Kamara and his agent are working round the clock to make a deal happen with Rangers.
There is of course still time, the window has well over a month left on it before the deadline of September 1st, but Rangers want this done ASAP so the fee can be used elsewhere in the squad.
Rangers are understood to be willing to accept a lesser up front fee, with the rest being supplemented through addons and bonuses, but the reality is the Ibrox club just want the guy off the roster because he's as desperate to move on as Rangers are to sell.
Hopefully this can be sorted out as soon as humanly possible because it's starting to drag a lot and Rangers don't need someone on the payroll who's consuming club resources while giving nothing back.
There is word Leeds have come close to agreeing something with Kamara, but it's just speculation at this point. And even if they do agree terms with the midfielder, they still need to sort the fee with the club as well.
Get it done, everyone!