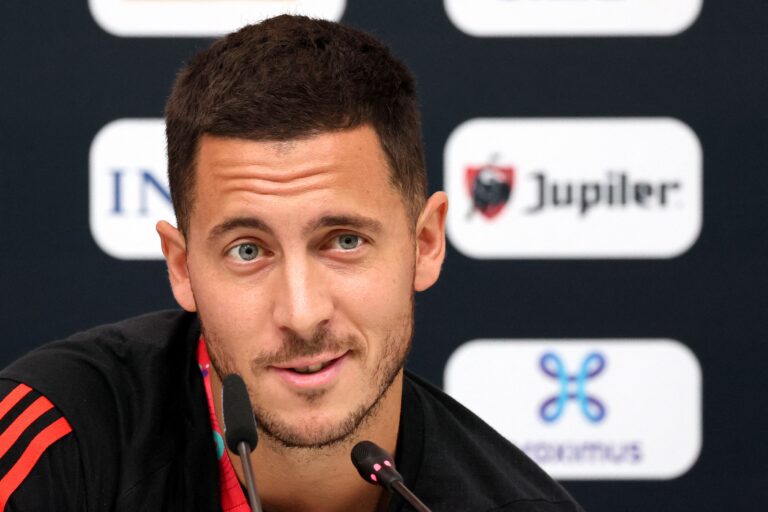 We have to say if someone had suggested Eden Hazard for Rangers back in the day when he was going from Chelsea to Real Madrid, we'd have carted you off to the asylum. Not just the ridiculousness of one of the world's best players at his prime coming to play for Rangers, but the absolutely vast wages.
Thing is, Rangers absolutely do need a left winger, a top-quality replacement for Ryan Kent, and while the Belgian's stock has never been lower, he is still one of the big lucrative free agents on the market now.
His price, wages, mean he's surely a non-starter, but hey, we somehow swung a deal to sign up Aaron Ramsey however much of a farce signing that ended up being, so crazier things have happened than Rangers signing Eden Hazard.
Are we talking absolute rubbish here? Probably a little, but the guy remains a world class player, who's just got completely lost in the game.
Obviously the big thing is injuries – his career is now littered with them from such a shambolic spell with Real that Rangers can probably do a bit better than to sign someone who has had such a toxic time with knocks and pulls – he's barely played 60 matches in five years.
And there's also the angle that Michael Beale doesn't sign any outfield player over 24 years of age, with Jack Butland obviously a goalie. Beale is adamant about making Rangers' squad younger, young players with sell-on value.
Eden Hazard obviously doesn't fit into that policy.
But he's just such a player who is now the most lucrative free agent in football that we cannot help but dream, fantasise even, about a fit Eden Hazard destroying the Scottish Premiership on our wing.
Sometimes allowing yourself to dare to dream is absolutely fine – but then, would that addition be any wiser than Ramsey, than Jesse Lingard?
Sometimes you just do not touch players no matter their talent or reputation.
But more mental things have happened than Eden signing up for Rangers – Gazza, anyone?