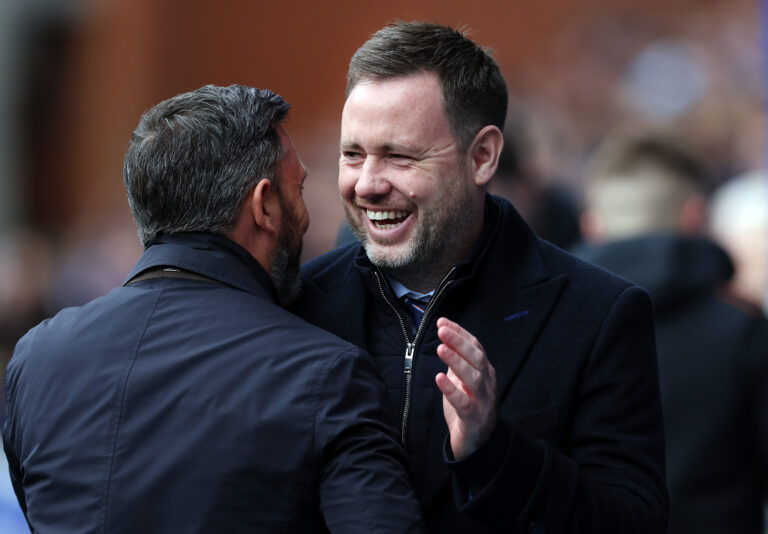 Time to get ruthless – while the Old Firm this weekend MIGHT change the picture for Rangers, we doubt it, and in this piece from Ibrox Noise, we run through all players who should/will go, the ones we'd keep, and just how we think the squad could look 'completely different' come preseason, as Michael Beale put it.
Goals:
All go bar Robby McCrorie. McGregor cannot stay as anything other than a coach, and McLaughlin should be mutual consented. We'd fire him if that was possible. McCrorie deserves his shot.
Defence:
Tavernier will play his Rangers career out if he can, because he knows he's nowhere near good enough for the English Premier League and would be exposed in League One down there, in all honesty. So he's staying. Goldson would leave if only he actually got an offer and Rangers got a good fee. Neither is happening. So we're stuck with both of them. Helander is going, Souttar is of course safe, and Ben Davies is safe while Leon King may go out on loan. Barisic may leave if a good offer arrives, and he's admitted that. Ridvan will probably move. This area is tricky. No one is out of contract aside Helander and sales here are not certain.
Midfield:
This gets clearer. Ryan Jack is likely to leave – he's not hit the heights, Hibs aside, and he's broken. We're not sure he'll get a new deal. Same for Scott Arfield. The chances of a new deal here are limited. Kamara? If we get any decent bid he is gone 1000%. Lundstram wants a new deal and Rangers reportedly want to give him one, but that was before Raskin arrived and outclassed him. Davis is out of contract and is likely to leave. Just too old.
Attacking midfield:
Again, clearer: Cantwell is a good 'un and our star player, going nowhere. Hagi will leave if a good bid comes in. He should NEVER have been offered a new deal. Lowry is tricky – he doesn't seem to be penetrating our first team and has struggled this season to get minutes. Lawrence just needs fitness. Tillman is probably going back to Germany to give their first team a crack.
Wings:
Kent looks like he'll be leaving, Wright will be sold unless happy to be a squad player, Roofe might be a mutual consent, and Sakala… we're not sure about that one. Matondo is a mutual consent.
Striker:
Morelos will go, Colak will stay if he gets reassurances about next season, and that's the lot.
So, using our crystal ball, the ones we predict to STAY, are:
McCrorie, Tavernier, Goldson, Souttar, Davies, Lundstram, Raskin, Cantwell, Colak, Sakala.
We reckon the entire rest could actually go in various ways – mutual consent, sales, end of loan, end of contract.
Rangers badly, desperately need a huge clear out, the end of the Warburton/Pedro/Gerrard/Gio era, and this summer could see that.
But we'd take it as a big win if we can at least get rid of McLaughlin.