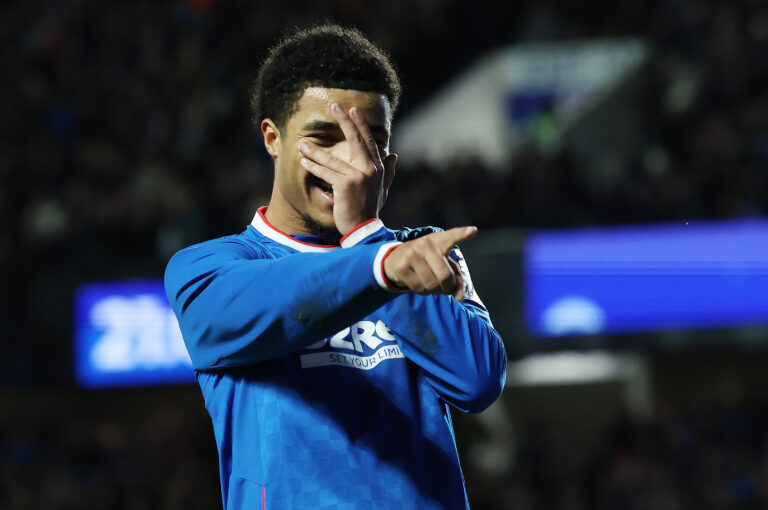 Before Michael Beale took over at Ibrox, Rangers fans were labelling Malik Tillman a joke, a passenger, and lazy.
In the past two months, that's evolved back to 'must-buy' following the initial overreaction when he joined where the fans demanded he be secured permanently following, literally, a couple of half-decent performances.
Opinion now seems to be in the majority that Tillman should be made a full Rangers player, and from what we understand, the player himself has no choice in the matter and will do what Bayern and Rangers deem the correct outcome.
So, has he justified his place among our permanent squad?
Well, the problem Tillman has is the exceptional start Todd Cantwell has made, as well as the returning Ianis Hagi. There's also Tom Lawrence and even Alex Lowry, not to mention Scotty Arfield.
In short? Malik Tillman's position is the most well-equipped slot in Rangers' squad, and we're not sure we can defend spending more money on that slot when we already have so many players there.
Now, Michael Beale has exalted Tillman, and has said he'd love to make the player permanent, but Beale has said a lot of things he both did and didn't mean, truth and lies, so we'll not take too seriously the lip service he makes in public.
But has Tillman impressed? In patches. He shows signs of talent, but he's clearly a work in progress – he is definitely prone to laziness, he can switch off entirely, and he doesn't dominate matches. But he does see good passes, has some mazy skill on the ball and of course he scores quite a few goals, particularly headers.
Now look at Cantwell – only a couple of years older but within three appearances has absolutely wowed fans with his maturity, awareness, composure, and ability to completely dominate matches. Cantwell, at this early stage, looks a truly superb signing. He's already made an incredible assist.
Tillman isn't a LOT younger but is nowhere near that kind of development, and yet could cost approaching £5M?
He's a useful asset, but he's not one we're absolutely blown away by, and we have tonnes of talent in that slot which is already ours. Put it this way, we're not more impressed by Tillman than by Hagi, and he's close to a full return.
And add Tom Lawrence in there too, albeit his return is unknown, and you have paid-for talent on our books already.
Tillman, to us, would be a bit of a luxury, one we don't object to making permanent, but equally wouldn't be that bothered if he leaves either.
If it fits our budget and squad, he's welcome, but we wouldn't lose sleep if he does go home to Germany.