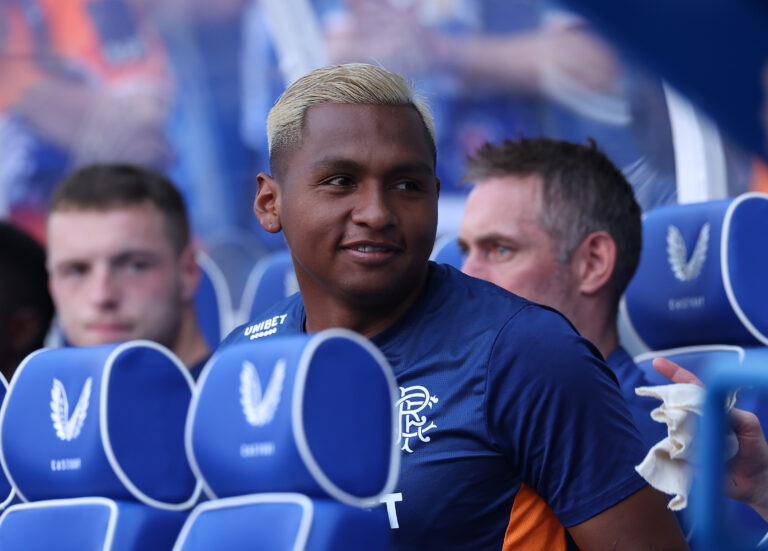 The whole Alfredo Morelos to Turkey then rejecting Turkey and now signing a new deal story all comes from two sources: 'newspaper', the Sun, and infamous clickbait provider, Football insider, in particular, Pete O'Rourke.
Ibrox Noise did some digging and could find no mention in the genuine Turkey press of any interest from Konyaspor or anyone else and the story appears to be a complete fabrication, exploiting Rangers supporters and their eagerness to know what happens in Morelos' future and those long-held Turkish club links.
The story began from fatuous references in our nonsense press that the Turkish side were interested in a deadline day move for Morelos, something which Ibrox Noise reluctantly reported, with more than a touch of skepticism. But every Scottish story referred to 'the Turkish press' and not the actual source.
Then the story was given more airtime today when football insider 'exclusively' claimed he wasn't interested in the offer and was in fact interested in a new deal, before the Sun stole their story and ran with it for clicks.
There is absolutely no information anywhere that any of these stories are true – nothing from the Turks, nothing from Morelos.
It appears to be fabricated click bait as per usual to exploit Rangers' contract situation with Morelos, knowing that any story about him will gain traction especially if the Sun picks it up.
With what's happened in Turkey, no footballers are going to want to go there right now – the country is in chaos after a humanitarian disaster and the last thing on earth of importance there is signing footballers.
And using Morelos and Turkey is just a cynical and deeply disturbing way to get traffic now, two guaranteed talking points brought together.
Does he want to leave? If he got the right offer from a country still in their window, yes, he would probably take it, but right now he has no good offers and as a result he is likely to sign a new deal after all.
But it has nothing to do with stories from Turkey or any other nonsense exclusives. And you can quote us on that.