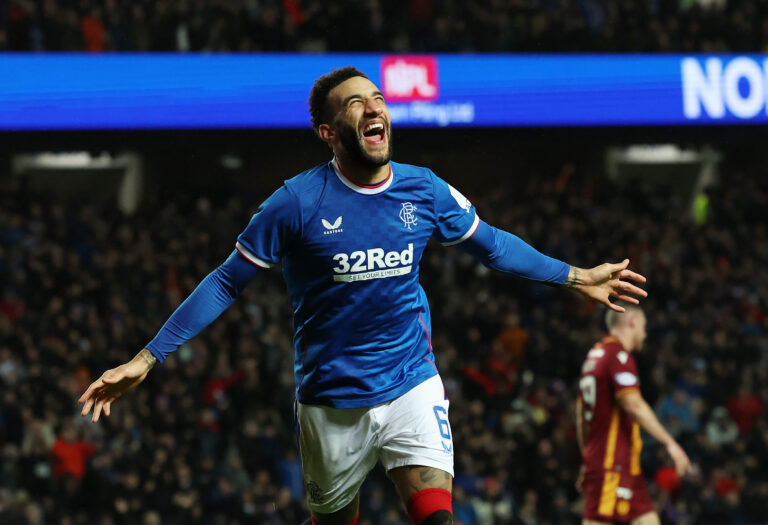 Connor Goldson has finally confirmed the real reason he stayed at Ibrox, and it's a curious revelation really.
Rangers' vice-captain was subject to an 18-month saga over his contract, only finally signing it in May, and he suggests he did have one offer from England. But it was not a top side, and probably wasn't even in the Premier League either (he won't say), so he wasn't interested. But what was the reason?
He likes winning. That's it. Connor Goldson claims the reason he stayed at Ibrox was to keep on winning, and that he couldn't go to a team who only wins now and then.
So what do we make of this?
He also calls Rangers 'his club' which seems to go more than just being his employer now, and he clearly has settled in Scotland and committed here for half a decade.
So, our verdict? Goldson basically got one offer from England, and it wasn't a great one, or a great club – that was it. He has effectively admitted, in his own words, two things:
1: That he was undecided until a week before he signed. That's footballer-speak for 'didn't get any tempting offers'.
2: He stayed at Rangers because he wants to win stuff, and his family were settled here.
Had Goldson got a good Premier League offer he would have 100% left, but he didn't, he got at best a relegation side or a Championship midtable side.
He may well have got that offer from Forest, and underestimated them at the time assuming they'd get immediately relegated. They've become a solid midtable Premier League side. Indeed, his own words hint at this:
At the time of his signature, Forest had been promoted, and he probably assumed they'd struggle, so didn't accept the offer. If that's who it was from. Hindsight is a bit different though and they've done not bad.
Either way, he stayed because he'd rather win than lose, and there was no offer from a top Premier League side persuading him otherwise.
Make of that what you will.