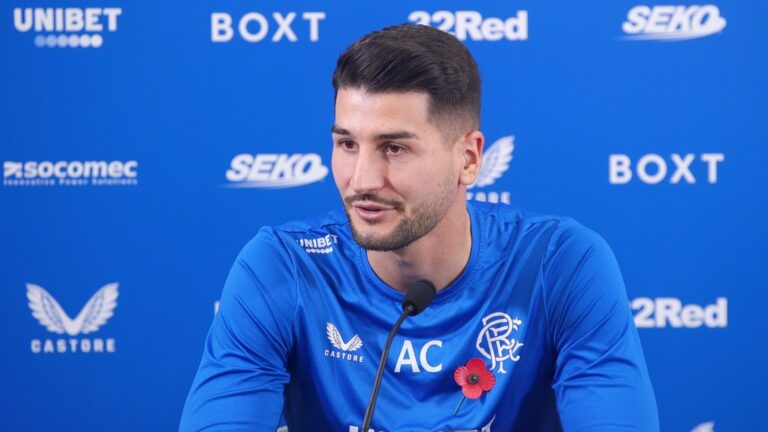 Rangers, of course, face the Sheep today in the Viaplay Cup semi-finals and some fans are a little complacent looking at the Dons' recent form assuming this Hampden showpiece will be a walkover.
While we don't really buy into the 'Sheep raise their game v Rangers' myth that many do nevertheless this is a big match and they will be 100% up for facing the other team in the final, so it's down to Rangers to show up, show respect, and win.
Aberdeen's recent form? Last two matches have seen an improvement – they'd lost three in a row, but two of those were Rangers and the other team, so that's not really a measurement – and they're catching an inkling of form so Rangers must be vigilant. We all know what happened under Steven Gerrard at this stadium…
Team?
Not hard to predict this one. McGregor will be in goal, and defence will be the usual, and midfield and attack are very unlikely to be changed much.
We'd say Jack and Lundstram is the likely pairing, with Malik Tillman ahead of them as has been the case recently. We'd prefer Scotty for this one, but he's evidently not a starter under Michael Beale.
And up front the same flankers – Kent and Sakala. It's the striker we're curious about. Alfredo Morelos has been absolutely honking in recent months, but he does bring the others around him into the game more, while Antonio Colak is, as Anthony Stewart suggested, the better striker, but he's been injured and we're not sure he fits into Michael Beale's system.
But then Beale might spring a surprise and start the Croatian? We hope so, we feel he's just the better option if we want goals, and if Beale can find the system to supply Colak, we'll have goals galore again.
The question is is Beale willing to build a system around him? He's said he would for other players, but Colak hasn't come into that equation…
Anyway, today's predicted XI:
McGregor; Tavernier, Goldson, Davies, Barisic; Lundstram, Jack, Tillman; Kent, Colak and Sakala.
Yes, we're going for Colak. Might be wrong but hey ho. Come on Rangers!