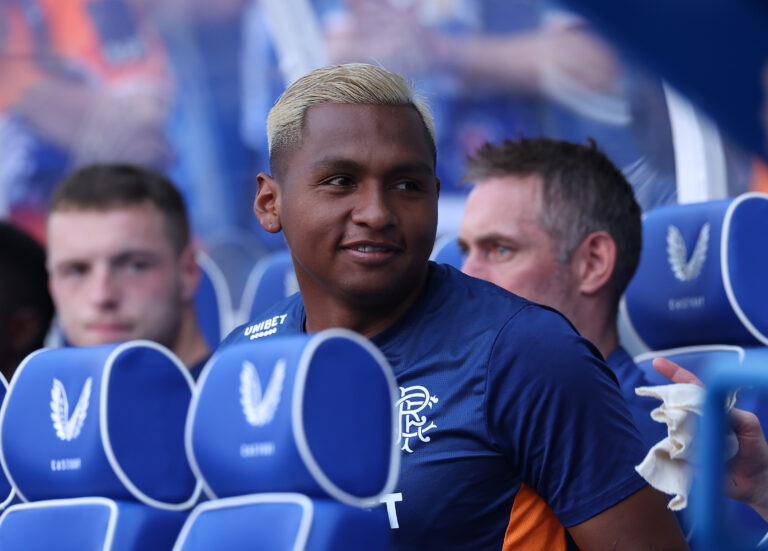 As we reported earlier, Antonio Colak misses St Mirren (and maybe more) with a knock picked up v Hearts and Alfredo Morelos comes in to take his place.
But is Colak a miss?
We love the guy, his attitude, his affection for this club and of course his goals. At least we did. Antonio Colak has absolutely crashed the past 10 matches, with just 3 goals, which might not be absolutely horrific but compared with his ridiculous burst of form up till the Celtic match is a hell of a downturn.
He struggled badly in that titanic trio, Celtic, Ajax then Napoli, but did recover to net 6 in 4.
But after that brace v St Mirren, it's been just one goal in 9 matches, and there's no denying he's suffered the malaise the whole squad currently is.
Is he actually out of form?
No, is the answer. The reality is he's struggling with the system now because he's not being fed like he was. Antonio Colak, as Ibrox Noise's Kevin pointed out, isn't a deep striker. He did come a bit more into midfield v PSV in Holland (he was world class that night) but it's not usually his comfort zone.
And in his peak days for this club he was being fed and finishing like a pro. He's one of the most talented and natural goalscorers Rangers have ever had. But to get a guy like that to score, he needs the ball. And he needs it around the penalty area.
There is no coincidence his touches have gone down – Rangers simply aren't getting him the ball, and he isn't the kind of striker who can come deep all the time. He can, but it's not natural to him.
So Morelos? He's got absolutely no composure, and while he could get into the situations in the UCL that Colak wasn't able to, unlike Colak he couldn't finish for toffee. The guy missed two open goals for goodness' sake, all the composure of a plate of jelly in a river. But he will offer more deep, and he will certainly want to put on a show to get his January move.
Morelos doesn't want to be at Rangers any more, but he does want his move – and in January he'll have his chat with new clubs.
Colak's injury is good timing for the Colombian, and if we're honest, in a sense, for the club as a whole, because it gives Alfie a chance to shine, get in the shop window, and sign a pre-contract for someone else in January.
Forget getting any money for him.