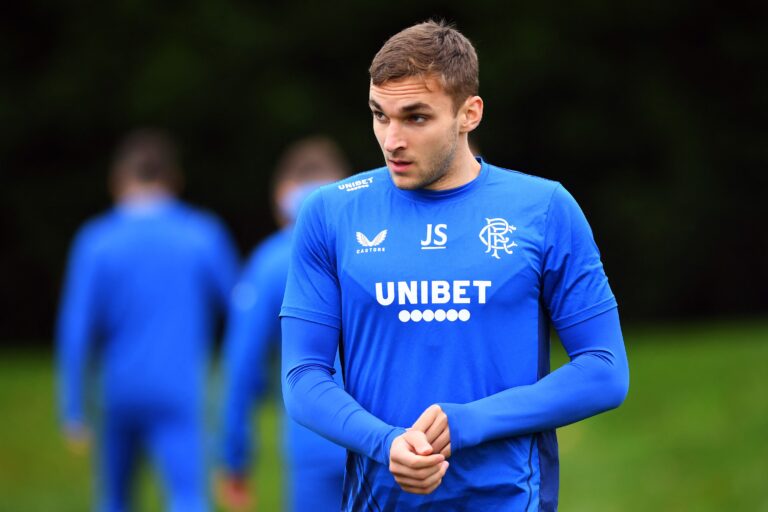 So predicting a Rangers XI these days is an awful lot easier than it should be, simply because there's next-to-no options left fit in the first place.
The injury list is an absolute disaster, with players falling like flies this season, ergo it shouldn't be terribly hard to pick the XI Gio will go with.
But given his nature of picking the wrong team pretty much every match this season, give or take, we'll probably be off base anyway.
And so it is that Aberdeen come to town, in an absolutely critical must-win match – both teams have everything to play for, and while the Aberdeen raising their game thing is there, they are looking strongly at a third-placed finish and have a lot to fight for. Something Rangers players have shown a lack of.
So who do we see starting?
In goal, McGregor. We got a tonne of abuse initially over our assertion recently that he's finished, but it calmed down and more and more of you ended up agreeing, because we all want to see Robby McCrorie face his brother today. He is the future, or someone else is, just not McGregor and certainly not McLaughlin. But we just cannot see GVB changing his goalie.
Defence, well, it's hardly difficult to pick is it. Tavernier, King, Davies, and Ridvan. There's wiggle room that it might be Sands, or Barisic, but it's slim pickings at the best of times.
Midfield is where we think Sands will line up beside Lundstram, and if this manager picks Davis beside Lunny yet again, he 100% wants fired. Sands beside Lunny works fairly well.
The front three… Kent will probably start yet again on the left, Arfield should get the nod up there too, and on the right Gio will probably have the bright idea that as an ex-Dons player, Wright would be useful.
Up front… Goalak. Surely…
So our prediction for what Gio is 'likely' to pick:
McGregor; Tavernier, King, Davies, Ridvan; Sands, Lundstram; Kent, Arfield, Wright; Goalak.
We don't think it's our best team, but hey, do we even have one?
And we're probably miles off anyway.