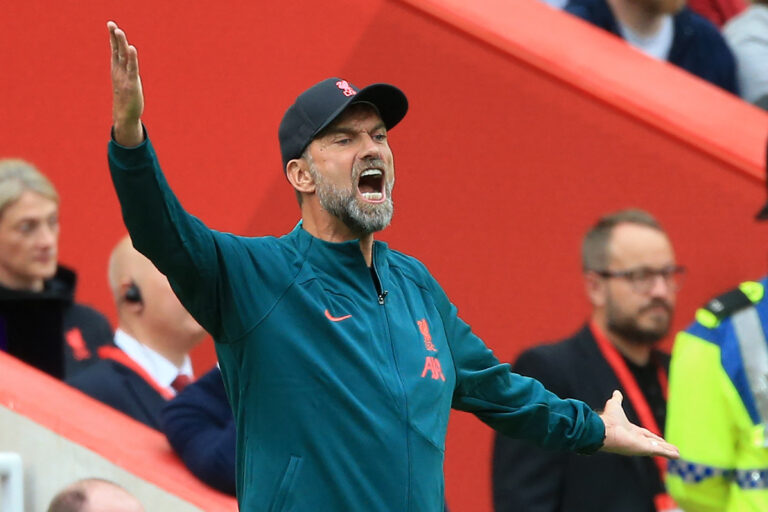 The hype is really building, with Rangers travelling to Anfield tomorrow to face Liverpool. We wanted to say 'mighty' but they're far from that these days, with a vulnerable defence, and a misfiring attack. They're not the all-conquering colossi they were in recent years.
No, their sparkle has faded, and Jurgen Klopp's Midas Touch isn't there in the way it was.
But while Ibrox Noise's Derek has detailed how we can win, the reality is it doesn't matter if we do – this is a group of death and Rangers have to prioritise the league, because that's where the real money is, winning 56.
That said, we DO want to go to Liverpool, and we do want to win, and the idea that this match is any tougher than Dortmund is pushing it.
Now, we know we've talked about how the UCL is a massive hike up from the UEL, and it is – let's make no mistake on that one.
But Rangers faced a Haaland-less Dortmund who were a BETTER team last season than Liverpool are this, and we thumped them let's face it.
Then we went to another European colossus in PSV and we won on their patch.
Over the course of 10 months, Gio went to Dortmund and won, and then did the same in Eindhoven.
So don't tell us we've not beaten a side as good as Liverpool before, Michael. Both Eindhoven and Dortmund, these days, are better teams, so we're more than capable.
Liverpool are in a state at present – as we said before, their travails have them midtable in the PL while getting horsed in Naples.
So if there's a good time to face a side who lost a vital part of their attack this summer in Sadio Mane, it's now.
Can Rangers win? Well, we've hopefully learned a LOT from Ajax and Napoli, and we're now more ready to take on a side at that level properly.
We'd happily take a credible point, but what we wouldn't give for the win.
Game on.