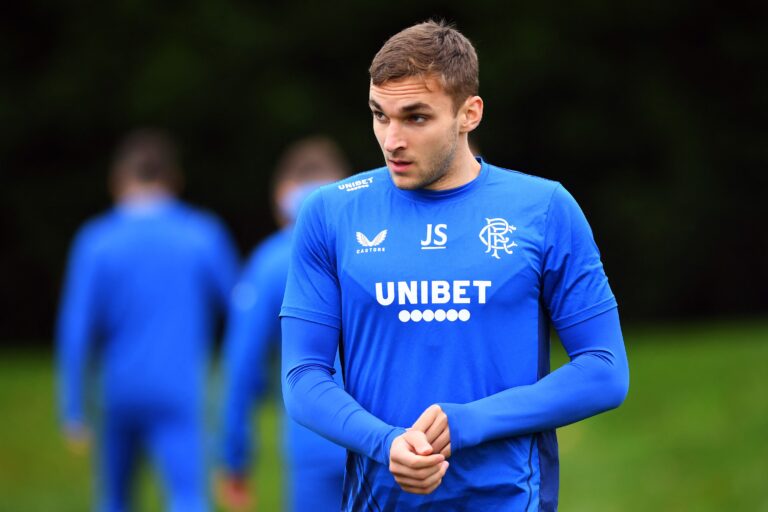 If there's been a Rangers player lambasted unfairly more than most this season, it's been USA international James Sands, but thanks to a massive crisis in midfield and defence, it could well be his time to shine given how versatile he is.
See, Sands is one we frequently forget even is a Rangers player, especially among the midfield options, because he's far from loud, and just gets on with his job quietly, which is no bad thing, but it does make him a little inconspicuous.
But this crisis is his chance to stake a real claim, because he can cover very very well indeed in both midfield and defence.
With Ryan Jack gone, Sands can very much sit with John Lundstram and those two can easily foil each other – Sands neatly keeping the metronome ticking over, while Lundstram rolls up his sleeves and tramples over opponents.
With Connor Goldson gone, Sands can provide a more than able right-sided defensive option alongside Ben Davies, and while the former NYCFC man hasn't completely won fans over in that slot, for bread and butter SPL he's been fairly decent.
And of course, let's not forget only a few weeks ago he was lauded as MOTM against Union Saint in the Champions League for a fine night, with many supporters warming to him.
He's not a first choice, we know that, he's no Barry Ferguson or Carlos Cuellar – we don't deny it.
But flexible players are very popular with manager, players who can cover several positions and do it well, and Sands is one of those.
With all these injuries, Sands is a player, like flexible Lundstram himself, who could well thrive in more than one slot and bail the team out quite well.
Which doesn't mean we don't want a new signing or two as well, given the depletion of reserves that we have right now, but it does mean Sands' versatility could come in extremely handy over the next months.
Don't write him off just yet.